Violinists play for Ukraine
As the war continues to rage in Ukraine, people all over the world are putting efforts to bring hope and peace to the country, including these musicians. Hundreds of violinists from different countries banded together to support the nation by performing a Ukrainian folk song.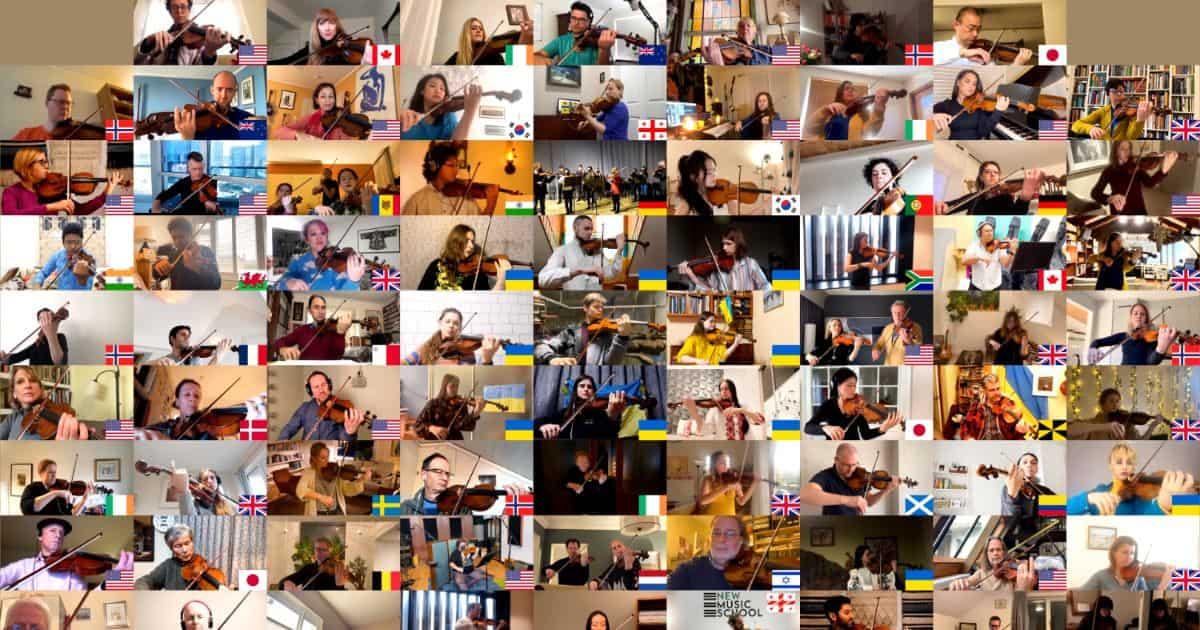 To organize the international violin choir, British musician Kerenza Peacock reached out through Instagram to many violinists and asked them to send her clips of them playing the Ukrainian folk song "Verbovaya Doschechka."
Kerenza Peacock thought a handful would want to collaborate but she was overwhelmed with hundreds of participants' videos. "Watching each video as it arrived in my inbox was very emotional," Kerenza said. "It is like everyone is praying with their violins."
She shared the final video in which 94 violinists from 29 countries, including many in bomb shelters in Ukraine. No wonder the video got 300,000 views and is being used to raise funds for charities to help the people of Ukraine.
Colossians 3:16 "Let the word of Christ dwell in you richly, teaching and admonishing one another in all wisdom, singing psalms and hymns and spiritual songs, with thankfulness in your hearts to God."