Not all Superheroes wear capes- there are ordinary people who do fantastic work, like a Georgia waitress who saved a woman from a burning car recently.
Keelyn Harper was going home from her shift at Roosters Drive last Thursday when she saw something burning on the side of Hwy. 213 near Mansfield at 9:30 p.m.
She decided against calling 911 and decided not to continue going home to her 14-month-old daughter but pulled over to see what was going on. "From far away it looked like someone had thrown something out in the bushes that caught on fire," she said. "I didn't know it was a car until I stopped."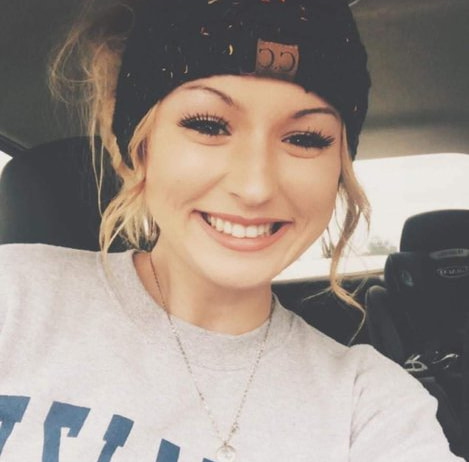 The front of the car was already engulfed in flames and smoke was seeping out through the vents into the car, she said. Harper was scared but felt that if she didn't stop, "nobody was going to."
She then pulled back the exploded airbags and checked if anyone was inside, and found Ashley Strawn. She immediately jumped into action out of fear that Strawn "was just going to die." She said, "It was just the instinct, you know, maybe a motherly instinct or maybe just … the human instinct to help." She said that Strawn's "whole body was laying over to the side" and her legs were trapped underneath.
She had a huge gash on her leg where "her bone was completely showing" and "she was bleeding really, really bad on her head," Harper recalled. "It was really a blessing that she was there when she was," a fellow Roosters Drive-In employee, Caroline Alexander said.
Alexander added, "she didn't do it for anything other than the fact that if it was her daughter she would want someone to be there for her." Harper had grabbed Strawn's arms and began to pull her as the fire was getting worse.
"I was telling her, you know, 'the car was about to blow, we have to get out of here now'" Harper said. Harper pulled Strawn out of the car and held her in her arms until authorities arrived. "I was propped up on some kind of a tree almost next to [the] car, and I had her in between my legs and I just I told her it was going to be OK," Harper said.
At the moment, Strawn is recovering in the hospital and has sent Harper a thank you clip from her hospital bed. "Thank you for saving my life. I can't wait to meet you," Strawn said.