The Tabernacle Choir's latest rendition of the classic American folk song 'Wayfaring Stranger' featuring The Piano Guys is a performance that will leave a lasting impression on listeners. The hauntingly beautiful medieval vibe of the music is both eerie and captivating.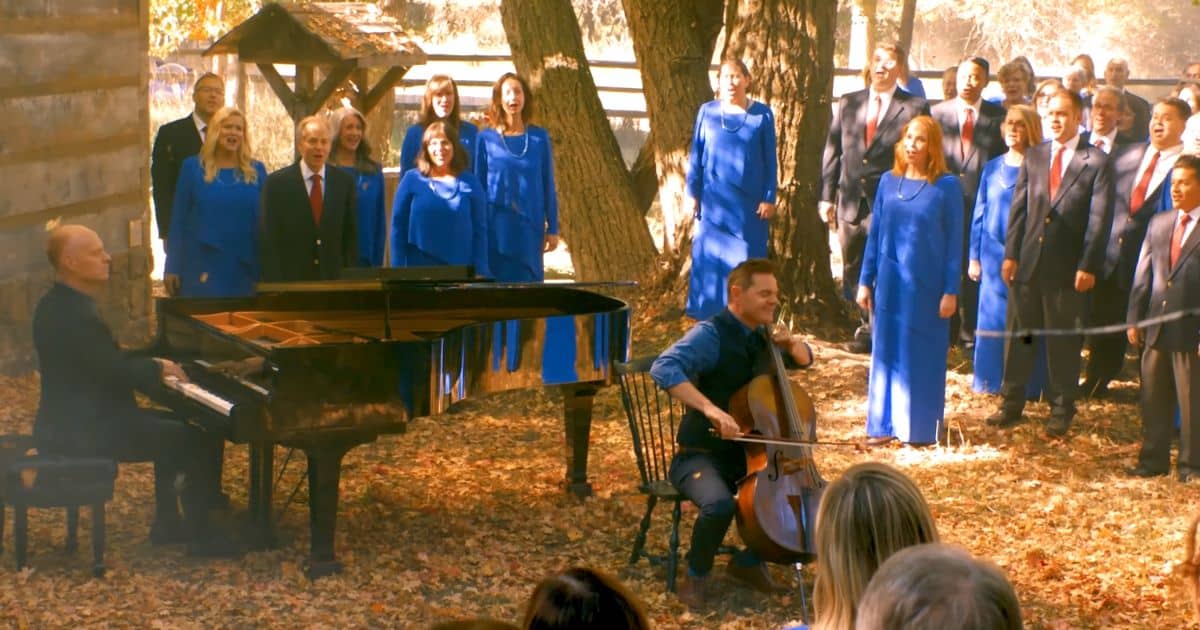 'Wayfaring Stranger' is a traditional American folk song with a history dating back to the early 1800s. The song narrates the journey of a traveler through life, looking forward to a brighter future. Its lyrics are simple yet profound, while its melody is enchanting. Over the years, many artists have covered the song, but The Tabernacle Choir's version with The Piano Guys stands out as a truly unique masterpiece.
The Piano Guys are a a group of musicians known for their fusion of classical and pop music, with their videos featuring breathtaking cinematography and stunning scenery, adding to their unique style.
In their rendition of 'Wayfaring Stranger' with The Tabernacle Choir, they blend their signature sound with the classic folk song. They use their piano and cellos to create a mesmerizing melody that perfectly complements the Choir's vocals. The accompanying music video is equally impressive, capturing the medieval vibe of the song with stunning visuals.
The performance of 'Wayfaring Stranger' by The Tabernacle Choir and The Piano Guys is an enchanting experience that takes you to another realm. The haunting melody and visuals create a surreal ambiance that is both mesmerizing and eerie.
If you're looking for a captivating musical experience, make sure to listen to The Tabernacle Choir at Temple Square's rendition of 'Wayfaring Stranger' featuring The Piano Guys. Its hauntingly beautiful sound is guaranteed to mesmerize and leave a lasting impression on you."