The Rise Up Children's Choir, an ensemble of fervently passionate young voices, recently astounded their audience with an enthralling performance of Lauren Daigle's hit, "You Say." This gifted group of performers, ranging in age from five to 18 years, is not just Utah's premier contemporary vocal performance troupe, but an inspiration for many around the world.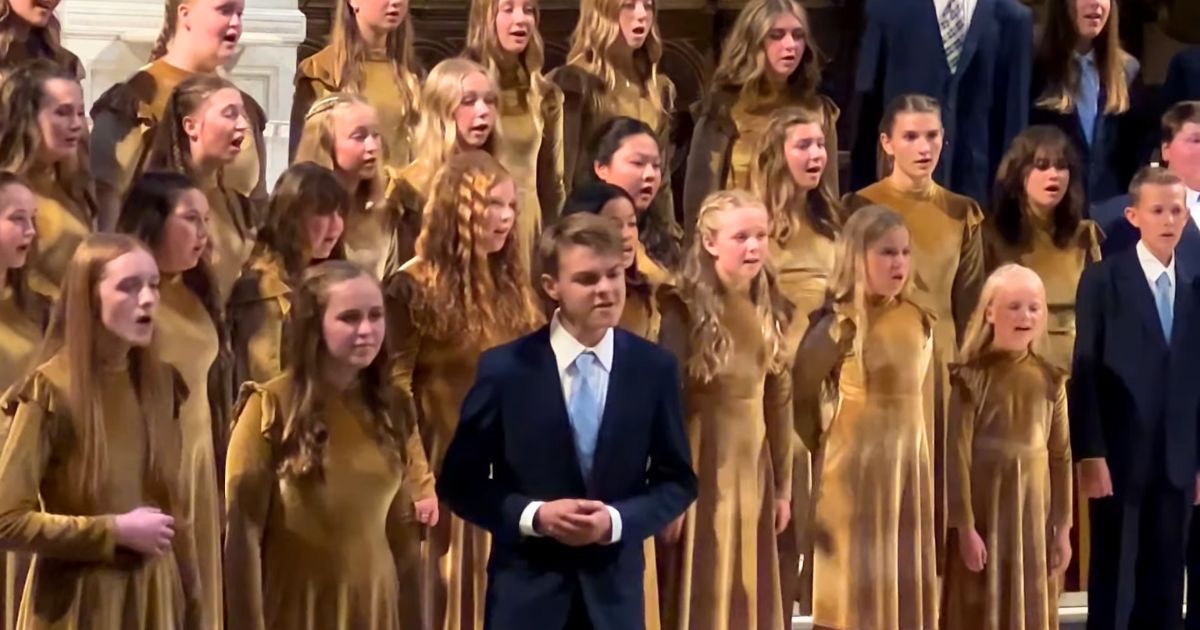 Lauren Daigle has etched her name in the annals of Christian music, with her melodies resonating in the hearts of many. From "Rescue" to "Trust in You," and "Thank God I Do," she has given us songs to remember. However, her most resonant and identifiable song remains "You Say," a tune that continues to inspire many young musicians.
The Rise Up Children's Choir is one of those groups who have taken inspiration from Lauren's music. Dressed in resplendent golden gowns and stylish suit jackets and ties, these young stars stood in the grandeur of a cathedral, their voices echoing through the intricately decorated interior.
Captured in a brief but beautiful one-minute video, the children's rendition of this 2018 track is simply awe-inspiring. Each child adds to the collective harmony, creating an enchanting performance. As the song progressed, different parts of the choir vocalized separate sections, leading to an incredible auditory experience for all who were privileged to witness it, either in person or through the clip.
The choir's stunning performance does more than just recreate a popular Christian hit. It serves as a reminder of the power of faith and the beauty of unity.
The Rise Up Children's Choir certainly has a bright future ahead. As they continue to inspire and touch hearts with their music, they're not just showcasing their talents but also spreading an uplifting message that resonates with many.
"Sing to him, sing praise to him; tell of all his wonderful acts" (Psalm 105:2).