The Bluegrass Family band The Petersens sings uplifting rendition of 'Wayfaring Stranger' from their latest album, 'My Ozark Mountain Home'.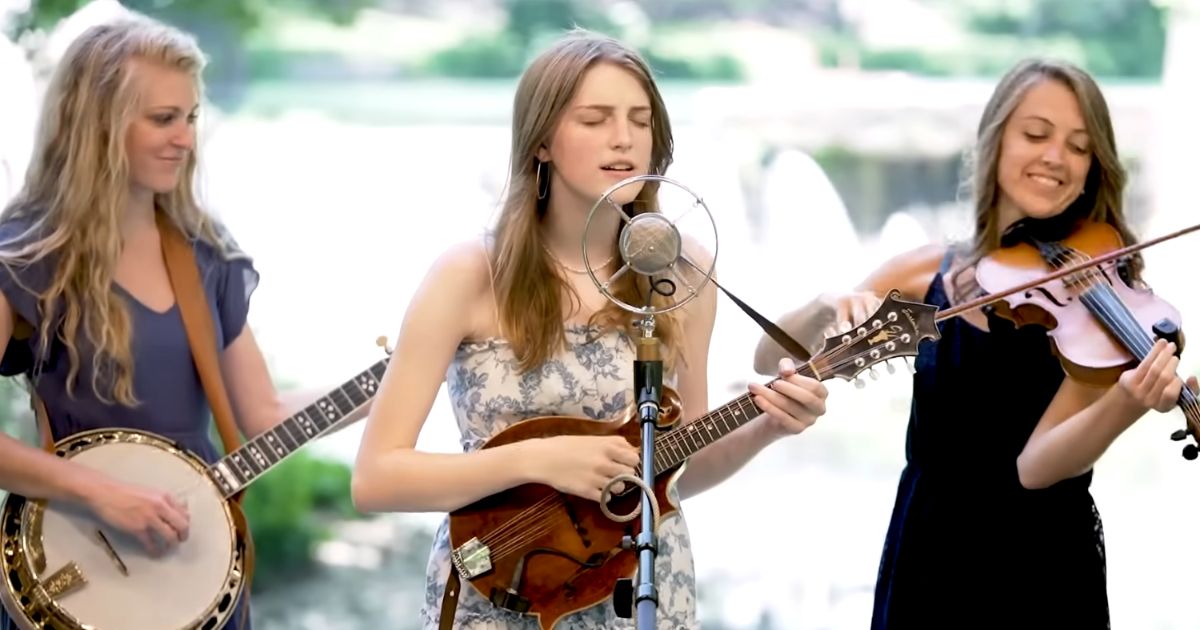 The band consists of four siblings (Katie, Ellen, Matt, and Julianne), mom and dad (Karen and Jon), and a friend, Emmett Franz from Branson, Missouri.
I am a poor wayfaring stranger,
Traveling through this world of woe.
And there's no sickness, toil nor danger,
In that bright land to which I go.
The song is about the believers understanding that we are strangers on earth and our real home is up in heaven. A bright land, where there is no sickness, death or darkness.
I want to wear that crown of glory
When I get home to that bright land
I want to shout salvation's story
In concert with the blood-washed band.
It also expressed the hope that each believer has, wearing the 'crown of glory' after all our work on earth is done and we shall join the heavenly choir in singing praises to God.
I'll soon be free from every trial .
This form will rest beneath the sod.
I'll drop the cross of self-denial,
And enter in my home with God. I'm going there to see my Savior
Who shed for me His precious blood.
The land up above is a holy land, a place where there is no separation from God. Where will see our Savior Jesus Christ, face to face, after our earthly body rest in the soil.
This is the believer's greatest hope; that even after our death, we will live again and be welcomed into Heaven where we will be with our Saviour Jesus Christ, forever and ever. This world is not our home. We are just passing through. We have a home up above. Be encouraged and live right with God.
Jesus said to her, "I am the resurrection and the life. He who believes in Me, though he may die, he shall live. And whoever lives and believes in Me shall never die. Do you believe this?" John 11:25‭-‬26 (NKJV)