Voctave presents an amazing presentation of the song 'Where Are You Christmas?' with the youngest member of the group, Gael Espinoza, leading the song.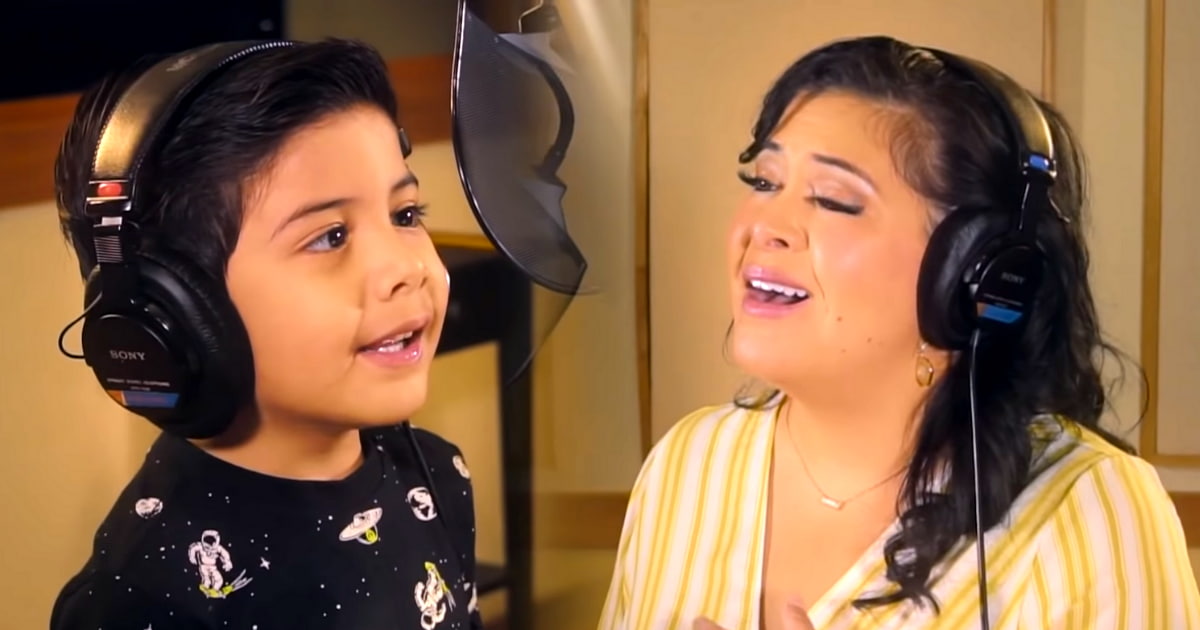 Soloists Gael Espinoza and Ashley Espinoza along with Voctave members Kate Lott, Tiffany Coburn, Ashley Espinoza, Sarah Whittemore, Chrystal Johnson, E.J. Cardona, Drew Ochoa, Jamey Ray, Kurt von Schmittou, Aaron Stratton, Karl Hudson sing an amazing arrangement of the song.
The song makes us all believe that there is still goodness in the world even with all the gloom and doom that we see around us.
The Espinoza family is so talented and sweet and today they are blessing us all with this beautiful early Christmas gift.
Gael is proving to be a bundle of talent himself and today as he leads in singing the song we can see how well Ashley has been teaching and practicing singing with him for years.
At the end of the video, it does make us feel a bit misty-eyed and a lump in our throats, especially when the little one wishes his mommy, "Merry Christmas." Thank you, Ashley, Gael, and Voctave for this beautiful presentation.