This cute little story of two geese finding love and friendship in each other is just what the internet needs today.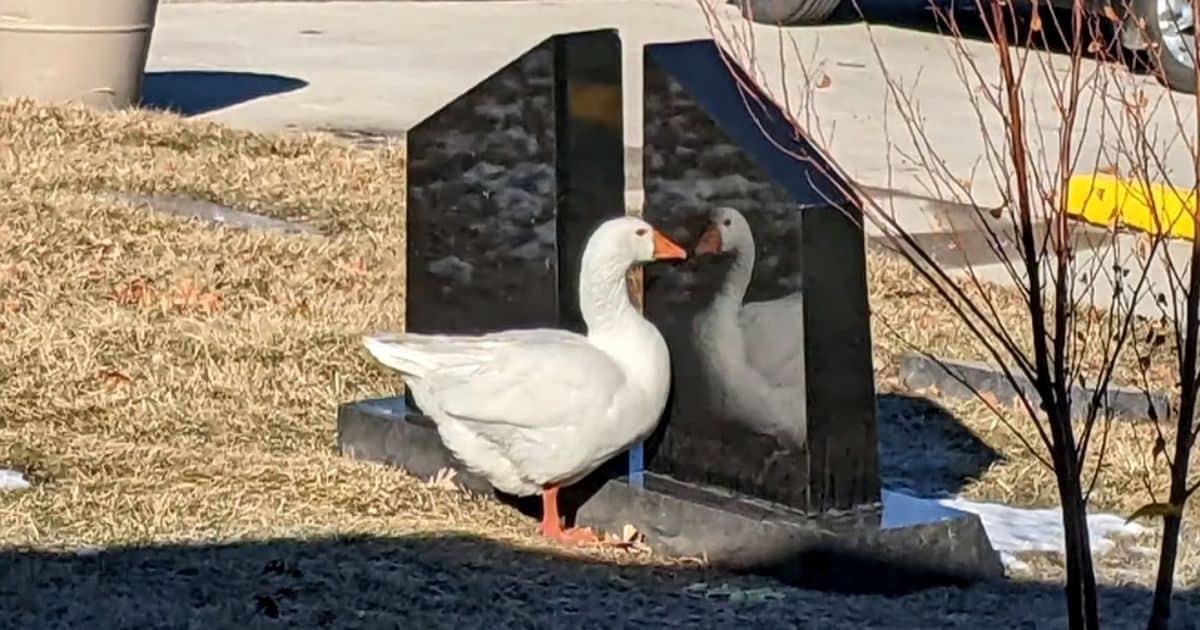 Meet Blossom, a widowed goose whose partner Bud passed away in 2022 and since then was left heartbroken. Blossom and Bud lived on the pond in Riverside cemetery at Marshalltown, Iowa.
After Bud died, she would often stare at window glasses and shiny tombstones watching her own reflection. She was lonely and needed a partner badly.
Noticing how lonely she was, cemetery manager, Dorie Tammen, decided to put an ad on Facebook, seeking a "life partner" for Blossom.
"Lonely, widowed domestic goose seeks life partner for companionship and occasional shenanigans. Come share life with me at Riverside Cemetery, where you'll enjoy swimming in the lovely lake, good food, numerous friends, and peeking in the door of the office building at the strange but kind humans there, who feed us lots of goodies. I'm youthful, adventurous, and lively, and I've been told I'm beautiful", the ad read.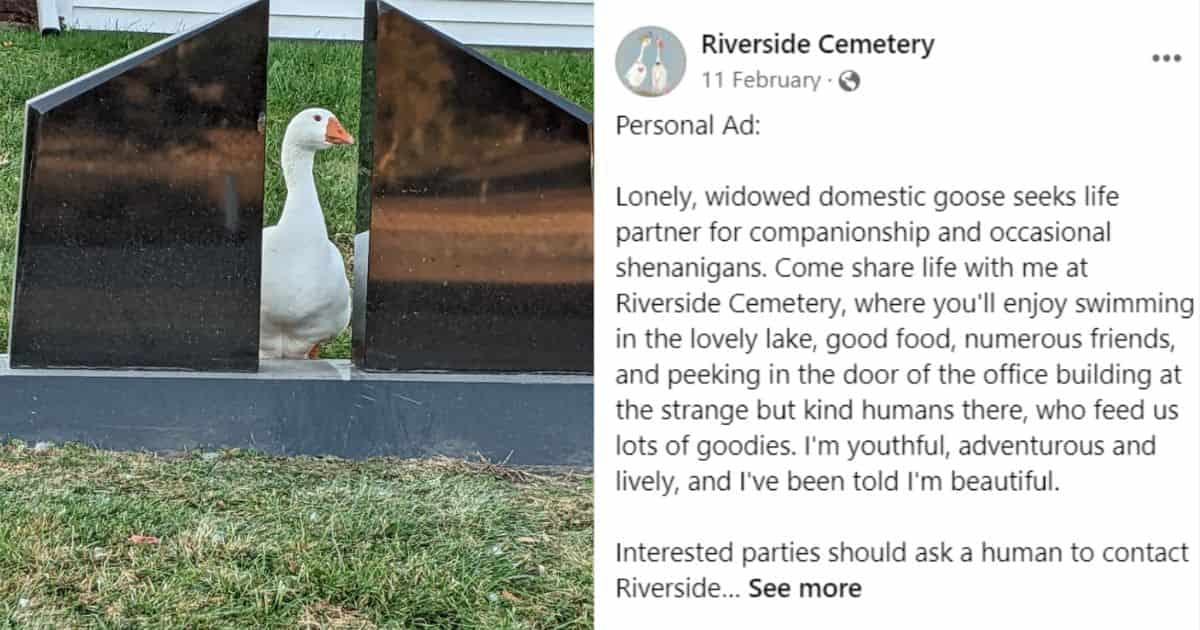 The following day, a call came in from the owners of a male goose named Frankie who was also in need of a partner. Frankie then arrived at Riverside to meet Blossom on Valentine's day.
Apparently, Frankie flew off quite far out and across the lake, excited by its new surroundings, but was later found and brought back to the pond. The two geese hit off instantly and have never left each other's side since then.
"We let Frankie loose right in front of Blossom. She was excited, and flapped her wings and called out. He was a little less enthusiastic at first, I have to say! But the two of them started walking around, in a bit of a tizzy, and even went out the main gate and across the street. We had to pick Frankie up again and carry him back inside, with Blossom following. Since then, though, they've been together, as Frankie explores his new home. Maybe love is beginning to blossom! " read one of their [Riverside Cemetry] Facebook posts.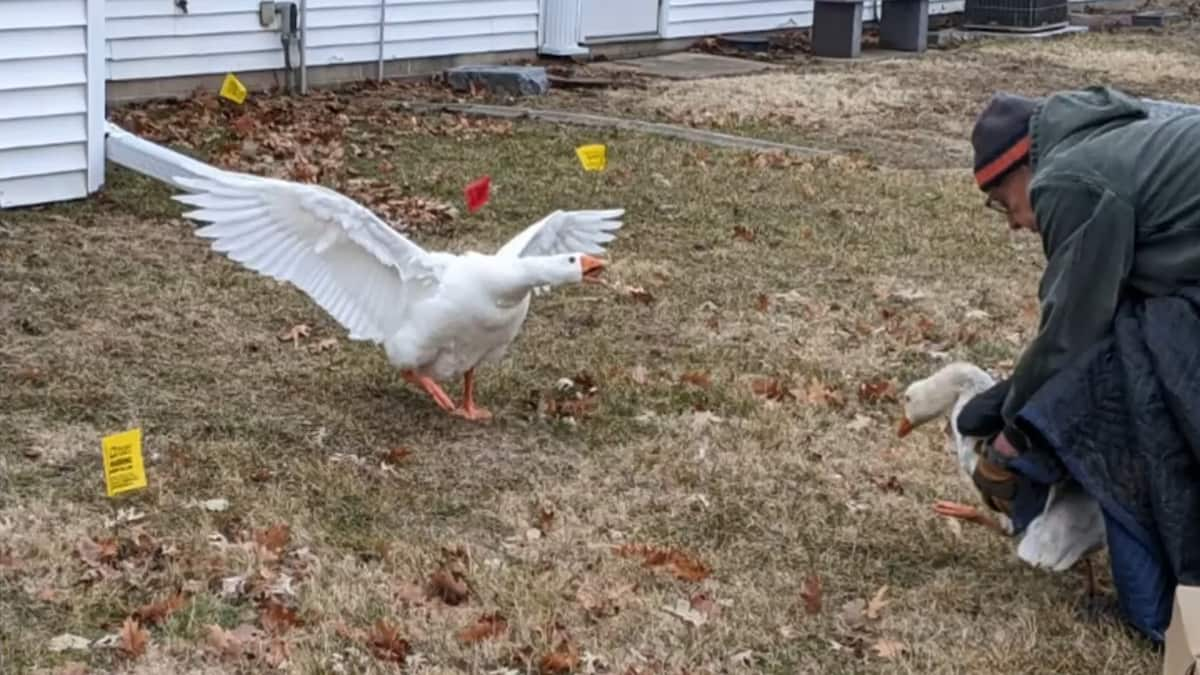 Since then, several posts had been made on Cemetry's official Facebook page with updates on the new goose couple. Their love story has been reported by local news stations and even by news agencies abroad.
A shirt printing company has even taken to printing the words on their t-shirts " Finding love in Iowa. It's easy If you are a goose". Part of the proceedings from the sale goes straight to the cemetery.
Blossom and Frankie's story is not only heartwarming but also proves that love does make the world goes around and all we need is just some love and attention from the right person.