One Vancouver woman is feeling over the moon after being reunited with a stolen teddy bear because it contained a voice message from her late mother.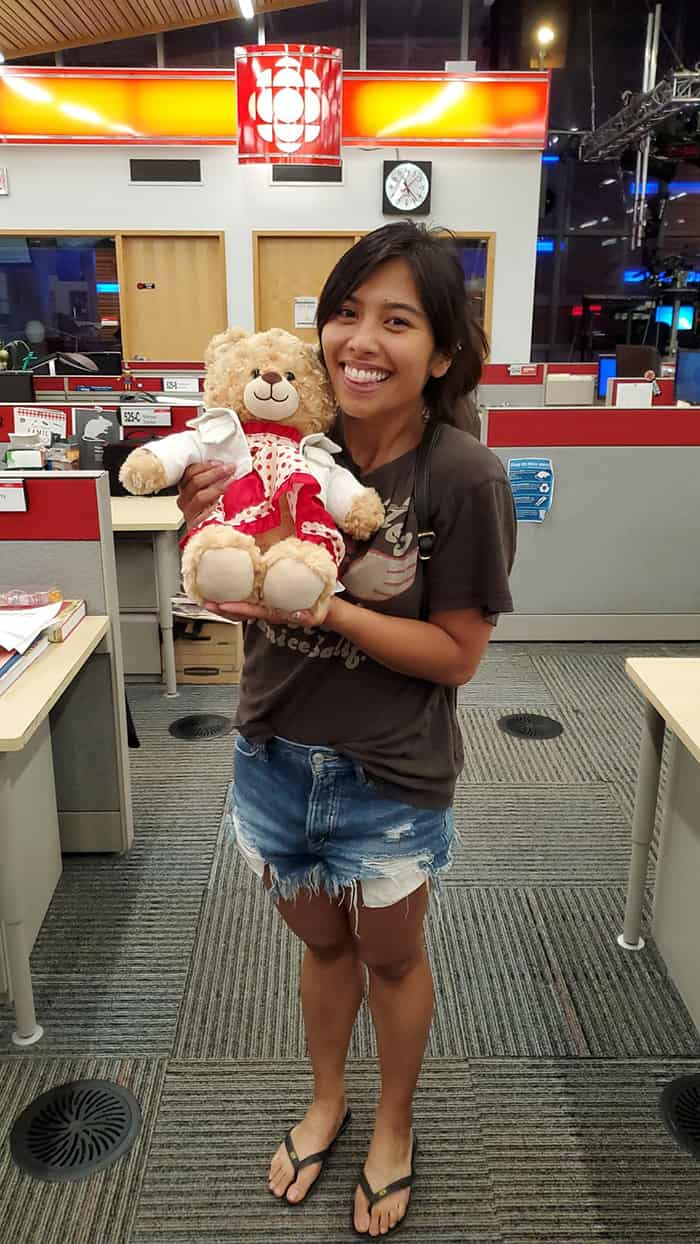 Mara Soriano, was moving to Vancouver when a bag full of personal items was stolen outside of the moving truck. But among them, the bear was the one thing she wanted back since it contained a recording of her mother's voice.
Her mother died of cancer last year, "At hospice her voice was different. Much softer. Not the mom I grew up with. That bear is the last memory I have of her speaking in her normal voice," Soriano said.
After news of the stolen bear went viral, even catching the eye of Ryan Reynolds who offered a $5,000 reward for the bear's return.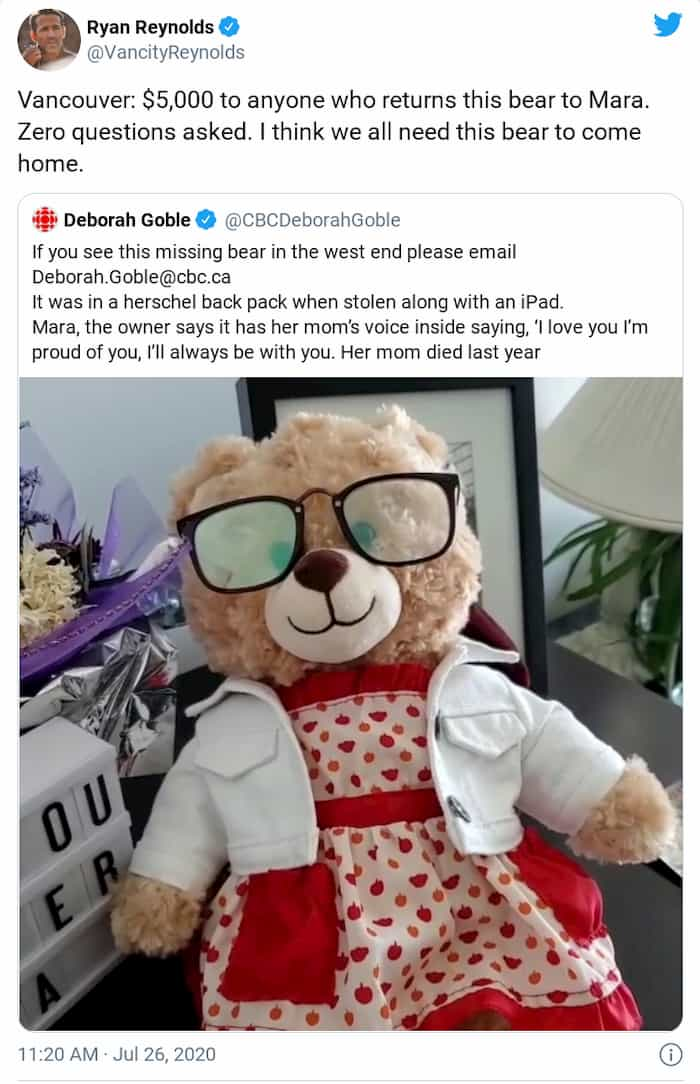 Two men found the bear and returned it to Soriano after they took it from the man who stole the bag. Soriano described it as being in perfect condition and smelling and feeling great.
The Good Samaritans told Soriano they saw security footage she had posted online, recognized the person seen taking the backpack containing the bear, and got it back from him, she said.
Soriano said that when she gets married next year, the bear will have a special seat where her mom would have been.