There have been many people visiting Heaven and Hell while they are still living and there will be more encounters before we enter the seven-year-tribulation period. One woman who was searching for answers from Jesus, was given a glimpse of Heaven and hell by God and is sharing her visitations with the world.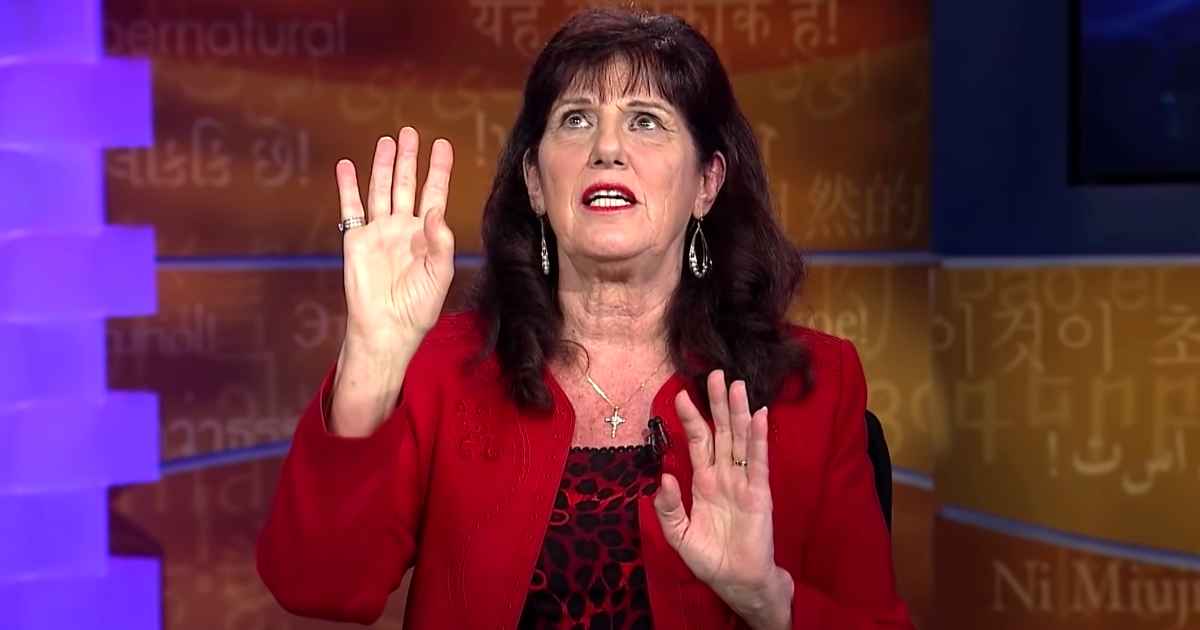 Donna Rigney says she first met Jesus when she was just 7-years-old in a Catholic church, and after that encounter she said she has been on a journey ever since, searching for her "friend" whom she says was Jesus. "And I just felt so completely understood and loved. I could have never left Him," she recounted. After that encounter with God, she decided to join a convent to search for her friend, Jesus.
Many years passed while Donna waited to have another encounter with Jesus and was led to read a book written by Pat Boone, where Pat described Jesus the same way Donna knew him to be. She knew it was about her "friend" Jesus again and accepted Him as her Lord and Savior.
Donna found Jesus, but was struggling to listen to the voice of God, and so she started pursuing Him every day. "I wanted that same encounter like I had when I was seven," she explained.
As Donna was pursuing God, His presence was getting tangibly stronger and Donna got to personally hear God speaking to her. "I wanted that personal word from God every day. I would not leave my prayer time alone with Him until I heard Him speak to me personally," she said.
As she was growing in her walk with Jesus, He started showing her things in the spirit realm and even what it was like to be in Heaven and in hell. In an interview with Sid Roth, Donna saw that there was a place in hell called "chamber of despair."
"This was a place that people who are tormented by demons in their minds are sent to. These demons were already tormenting these people on the earth, causing them to commit suicide. And rather than turn to Jesus for help, they denied Jesus… and the enemy was able to bring them there," she narrated.
Donna said that hell was a place where people no longer experience love. But as she was standing there with Jesus showing her these things, she could feel His broken heart for the people who were in hell.
"His heart was so broken and He had so much pain in His heart. He said, 'Daughter, I Am in more pain watching these people suffer like this needlessly. If they just had accepted Me, and turned from their sins, and turned to Me this would not have been their lot in life. They would have never come here. I died for them so they would live forever in My Kingdom,'" Donna said.
Jesus also showed Donna a glimpse of Heaven. She said she saw a place there called the "Hall of Miracles," which she described as, "It's an enormous hall. Miles and miles long. And there's a gold floor with beautiful chandeliers. There are all diamonds hanging from the whole ceiling," she revealed.
As she was about to enter the first doorway, she saw a room full of "all the things that God's children here on the earth would need." She said, "He's got them there in this room ready… He's going to empty that room and it will be pulled to the earth," she claimed. Donna said that God would love to shower His miracles on His faithful ones right now.
Donna ended her interview with a powerful message, "The most important thing we should be doing now is spending time in intimate fellowship with the Lord. That's what He's looking for. In this end-time revival, He's only going to use those that spend time with Him, that know Him. That will sacrifice time in their lives to get to know Him, to talk to Him, to listen to Him. And to do what He tells them."
Watch: Donna Rigney Shares Powerful Testimony About Visiting Heaven And Hell
Romans 13:12 "The night is nearly over; the day is almost here" The Bible tells us clearly that Jesus will return back to take His bride- the church and it is certain, we are living in the last days before Christ's return. Donna Rigney is absolutely right when she says that spending time with Jesus was the most important thing to do in these last days before the terrible time comes upon the world.