A video of an old woman with Parkinson's being baptized at a Church in England is going viral.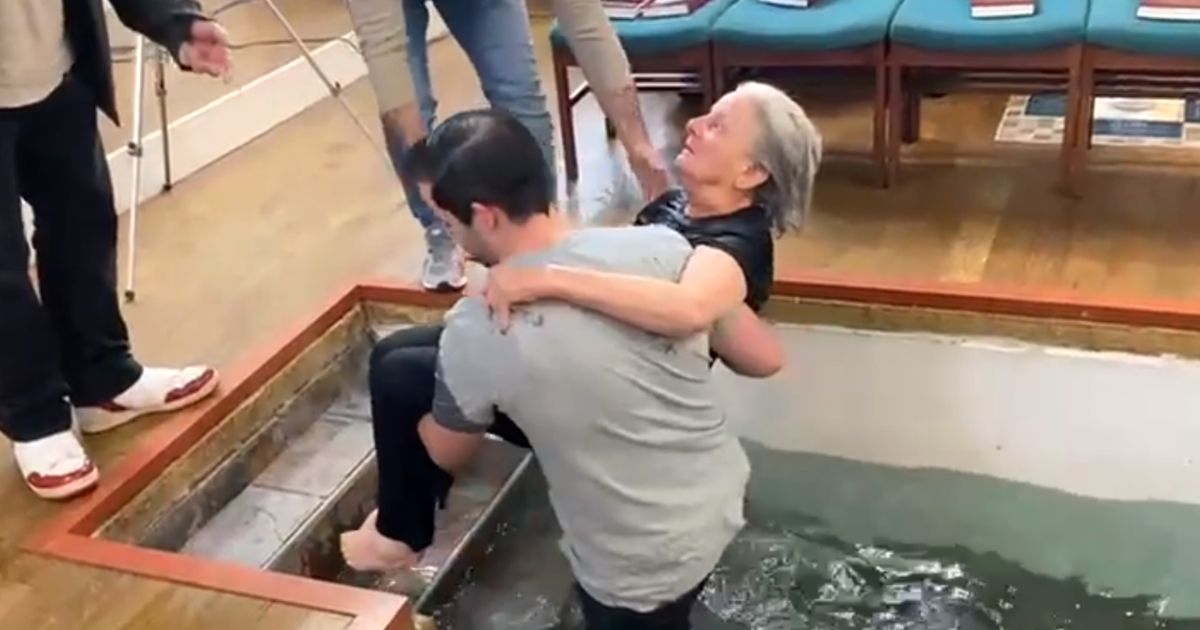 The video of the baptism ministered by Pastor Regan Burton King of Angel Church, London was shared on social media by his brother, Pastor Ryan Burton King of Grace Baptist Church.
"It has been an excellent day, but this video of my brother, Regan Burton King, baptizing a frail and elderly woman who is newly trusting in Christ, then picking her up and carrying her out of the baptismal pool, has made it. Blessed be the Lord!", read the caption of the video shared on Twitter by Pastor Ryan.
77-year-old Jewish woman, Susan had been a Roman Catholic and then agnostic, but was "now trusting Jesus as Messiah and Lord of her life," as Pastor Regan writes it.
"As surely as the devil is a liar, he is also a loser. Jesus always wins," Pastor Regan added.
Angel Church on their Facebook page also wrote about the baptism. It is to "celebrated the profession of faith in baptism of an elderly sister who has spent her life as cultural[ly] Jewish and practically agnostic. She is now trusting her Messiah."
"It's never too late to accept Jesus into your life and your heart!" wrote one person on Twitter.
While another commented, "I'm in tears. What a beautiful reflection of the love of Jesus, that we can come to faith in Him at any age!"
WATCH: 77-Year-Old Woman Gets Baptized