Rafael Nadal, one of the most accomplished tennis players has made the world's oldest tennis player extremely happy! He played a point with this extraordinary 97-year-old man.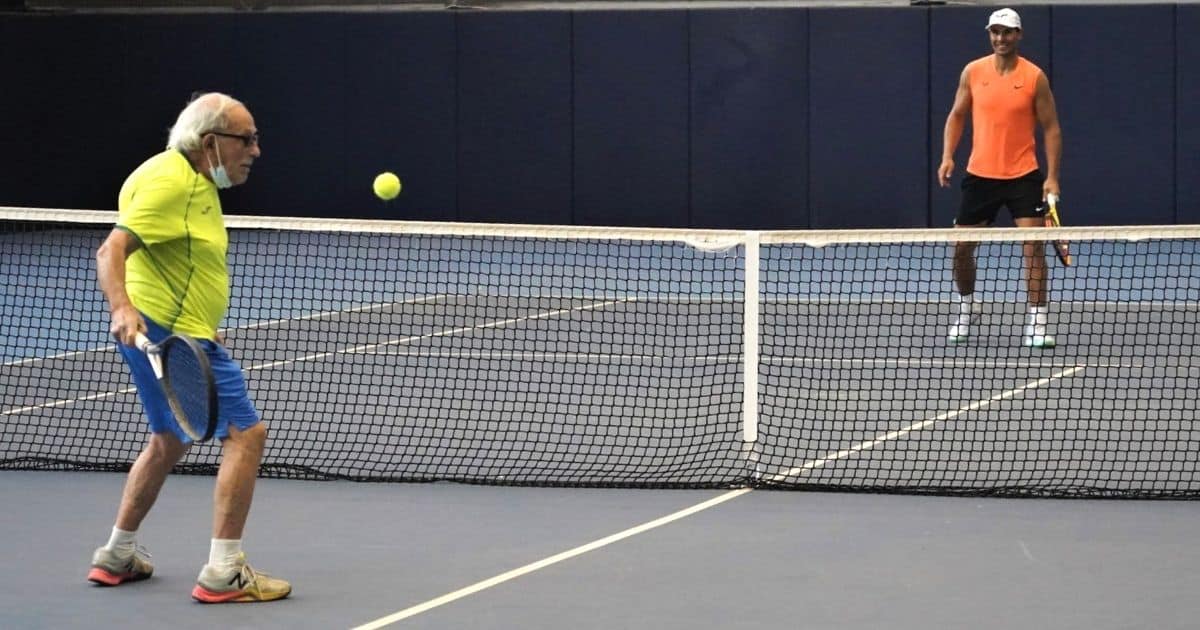 Leonid Stanislavskyi, a Ukrainian tennis player, only wish was "to play a point" with Rafa. He was welcomed to the Rafa Nadal Academy by Movistar. Rafa Nadal Academy is a product of Rafa's tennis training and experience. It focuses on teaching the youth this sport he loves so much. He also let him see the numerous awards he has won, including the 20 Grand slam titles and 36 ATP Masters 1000 trophies.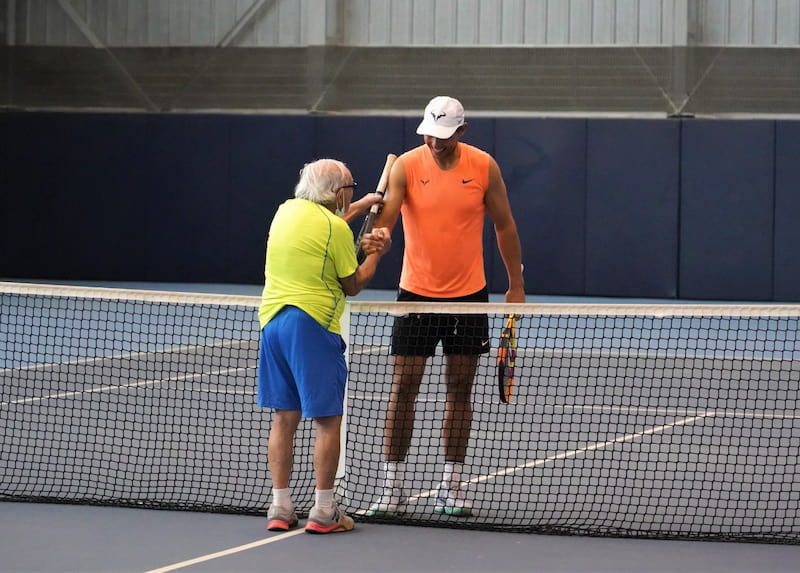 This Ukrainian player took his chance and asked Rafa if he could "play a point with him" and the latter delightfully obliged. Leonid was ecstatic to have the chance to play with a legend in the world of tennis. Donned in a bright-colored shirt and eyeglasses, he enjoyed this once-in-a-lifetime match. The video footage of the game showed that this 97-year-old still has a flair for playing the sport. He was recognized by the Guinness World Records as the oldest competitive tennis player. He recently competed at the 40th ITF Super-Seniors World Individual Championships in Mallorca, Spain.
– Leonid: Could I play a point with you?
– Rafa: Of course! pic.twitter.com/soHR0XznCJ

— Rafa Nadal Academy by Movistar (@rnadalacademy) October 29, 2021
Leonid previously requested for the ITF to create a new category for his age range. The ITF gave in to his request and created a new category for nonagenarians like him. Tennis players aged 90 and above can now compete at the ITF Super Senior World Championships. On the other hand, Rafa is still recovering from a foot injury incurred this year.
Watch: Rafael Nadal Plays With A 97-Year-Old Tennis Player
Game, Set & Match… Leonid!

👏🏻 @RafaelNadal 👏🏻 pic.twitter.com/XErn6Vqjve

— Rafa Nadal Academy by Movistar (@rnadalacademy) October 29, 2021
This synergy between the current and old generations is a sight to behold! If only the youth and those who were 'once young' will work together, the world will be a much better place to live in. There will be no room for insecurity and pride, everyone will be a student and mentor at different seasons in their lives.