A family of five, including a pregnant woman, is grateful to be alive after escaping being crushed by a massive tree on the west side of Vancouver, Canada.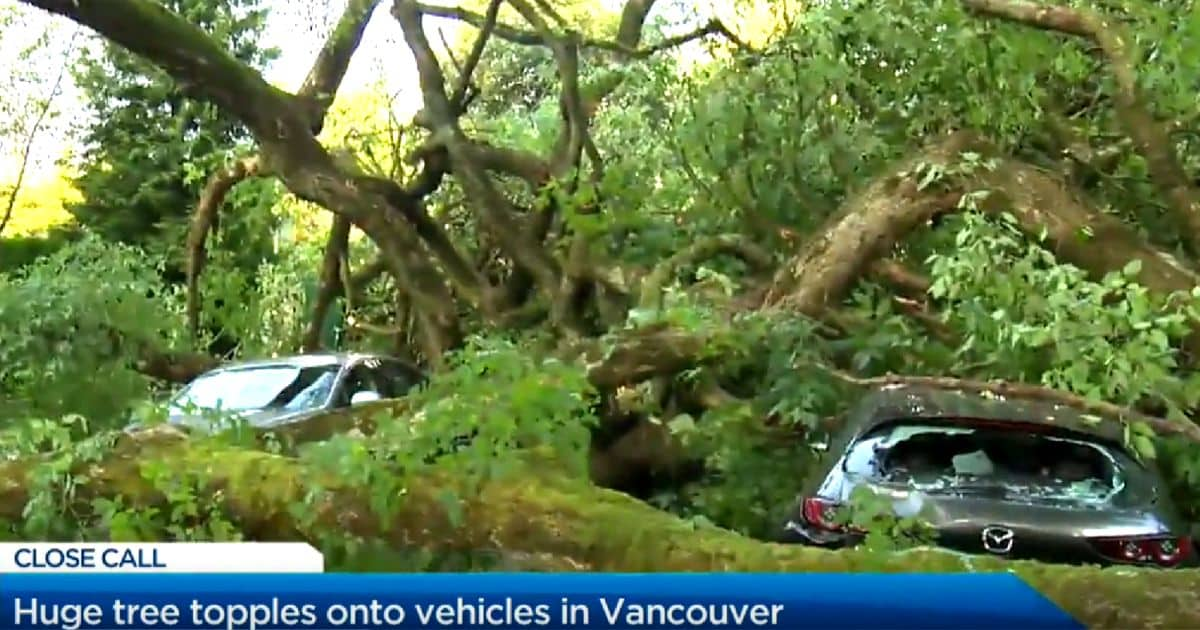 It was 5:30 p.m. when the family had just finished parking on the street to visit friends when they heard a few cracks from the trees and witnessed branches and debris come falling down on four vehicles there.
Davina Milton and four family members were in one of those cars when the force of nature struck. "We pulled up over here and I heard a few cracks coming from the tree and before we could do anything the whole tree just came down on our car," Milton said.
The incident garnered attention from bystanders and Shlomo Gabay was one of them, he immediately called 911 as his dinner guests were trapped in the tree crash. He said, "The whole thing came crashing down," he said. "These two trees actually intertwine and suddenly I heard this major crash and this whole thing came tumbling down."
Meanwhile, Milton and her family were feeling claustrophobic in their cars as they could not get out of their car and had to wait to be rescued. "We couldn't get out, like all the windows were covered with trees, like we couldn't move at all," she said.
Soon First responders arrived on the scene, and the firefighters rescued the family of five after they cut out the front windshield of the car and used chainsaws to remove the debris covering it.
Milton and her family – including her pregnant sister-in-law – are thankful to be alive and everyone is safe. "Knowing you're trapped and you can't go anywhere it's really freaky," recalled Milton.
The survival of the people involved in the incident was nothing less than a miracle and they were told to buy a lottery ticket by the firefighters according to Asst. Chief Ken Gemmill of Vancouver Fire and Rescue Service.
Davina Milton said, "Thank god like everything, the baby everything's OK," said Milton. "It's a miracle that were all alive and like literally no one is hurt."