The family of a military veteran who fought in Vietnam receives his dog tag 5 decades later.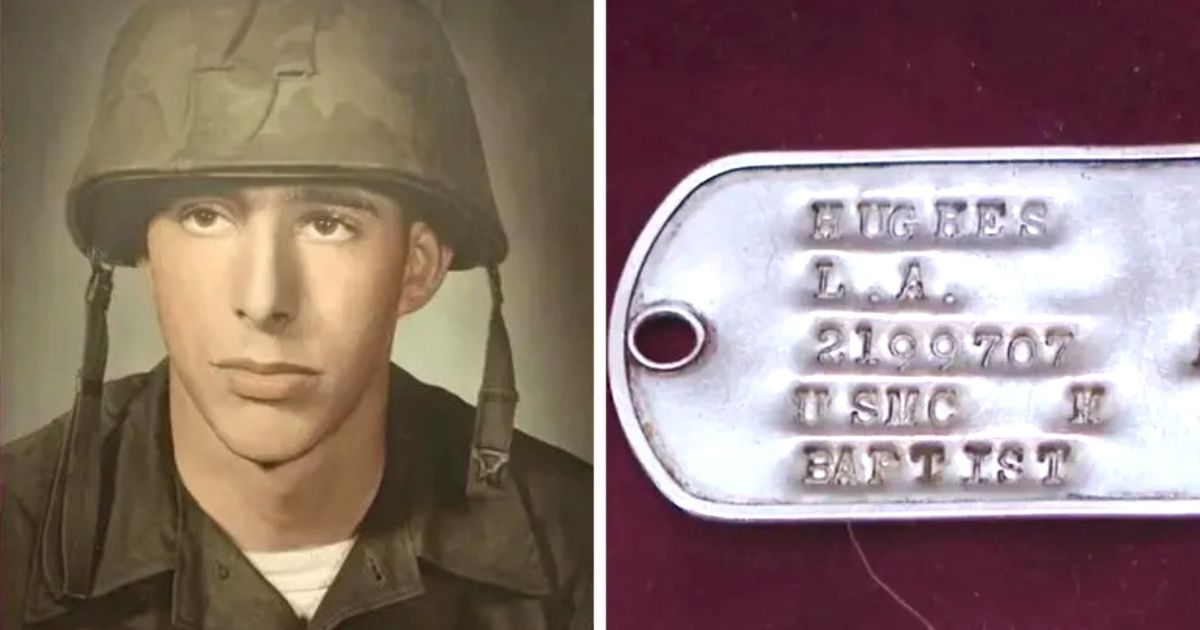 Corporal Larry Hughes served in the United States Marine Corps, H Company, Second Battalion, Fifth Marine Regiment, and fought in the Vietnam war that lasted nearly 20 years. In 1966, the young corporal lost his dog tag while serving in the Da Nang Province, located in the South Central Coast of Vietnam.
According to his son Carl, Larry never spoke much about the war and never said a word about his lost dog tag, which is an important piece of identification in military establishments, especially for soldiers in a combat zone.
The corporal's dog tag had found its way back to his family unexpectedly through an unusual means during a field trip to the province he once served by Senator Jim Webb of Virginia.
The Senator and Notre Dame Professor Michael Desch along with some students were exploring a former American airfield when they were approached by a villager who said, he had found six American dog tags over the years of him plowing the rice fields.
When Desch asked for Larry's dog tag which was on a keychain, the man obliged to give it to them and be returned to the rightful owner and so in that way, it flew back together with them to the States.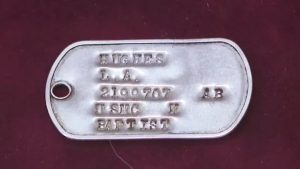 Senator Webb who is a former Navy Secretary was more than happy to locate Larry who had unfortunately passed away but found his son and sister living in Levy County, Florida.
"I was like, 'we need to find this person.' It's so symbolic," the Senator said and so in a joint effort with the Pentagon, Larry's dog tag was returned to his family.
Patricia Hughes Prickett, the veteran's sister said receiving her brother's ID was like "a step back in time."

"I was always so proud of Larry," she said. "There was never a moment when I was not proud of him, and I'm just glad that he's been recognized."
The family says that it was a great lesson for everyone as well, after receiving the ID from a place halfway around the world. "The two sides hated each other, and look how they come together now, how quickly you can build that friendship, that bond," Carl, Larry's son, said. "And that's what the world needs, is everybody can get along and love each other, " he added.