'You'll Never Walk Alone' is a song that has touched many since its origin from the musical Carousel by Richard Rodgers and Oscar Hammerstein in 1945. Elvis Presley, in 1967, is one of the many artists who brought it to a broader audience.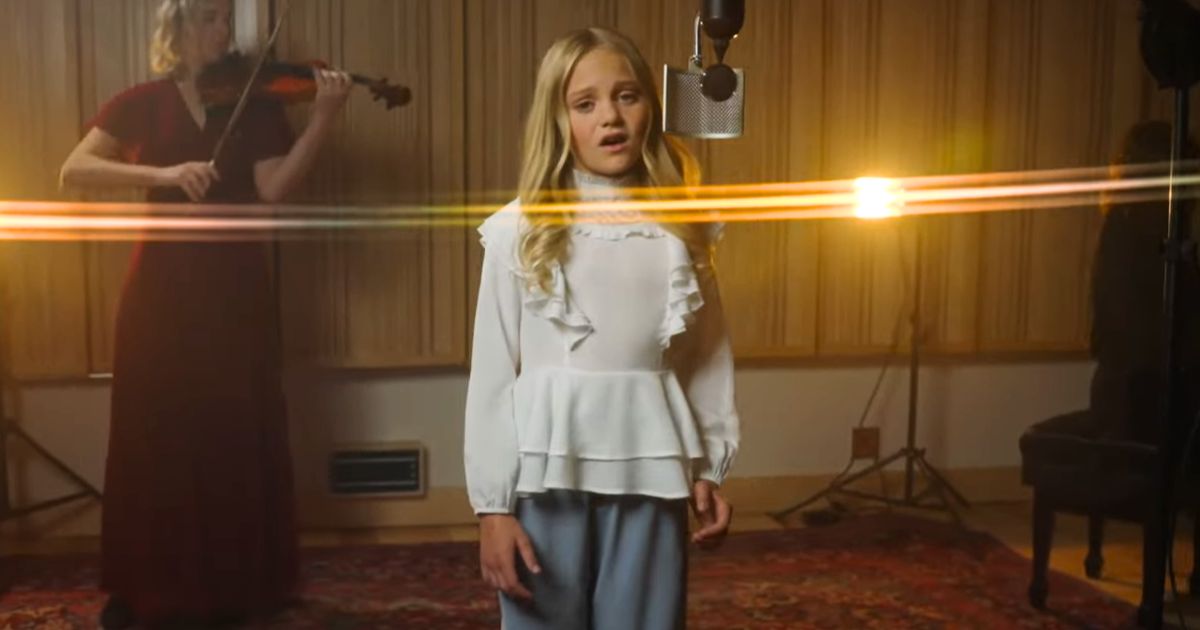 Now, the 10-year-old Clara Mae has put her unique touch on this iconic song, adding it to her growing list of performances. Known for her part in the viral Rise Up Children's Choir and covers like 'King Of Kings', Clara Mae has now collaborated with Savannah Jones, Sarah Arnesen Marshall, and Emily Olsen Rus for 'You'll Never Walk Alone'.
The song carries a powerful message:
When you walk through a storm hold your head up high
And don't be afraid of the dark.
At the end of a storm is a golden sky
And the sweet silver song of a lark.
Clara's family shared a heartwarming backstory on YouTube. Apparently, Clara, after hearing the song at a Celtic Woman concert, wished to sing it herself someday. Her rendition is especially poignant when considering the hopeful lyrics:
Tho' your dreams be tossed and blown.
Walk on, walk on with hope in your heart
And you'll never walk alone,
You'll never, ever walk alone.
This song not only showcases Clara Mae's talent but serves as a beacon of hope and a reminder of God's ever-present guidance in our lives. This beautiful song reminds us that with God by our side, we are never truly alone on our journey.
"Have I not commanded you? Be strong and courageous. Do not be afraid; do not be discouraged, for the LORD your God will be with you wherever you go." – Joshua 1:9.