The legendary Andrea Bocelli presents a mind-blowing cover of 'You'll Never Walk Alone.'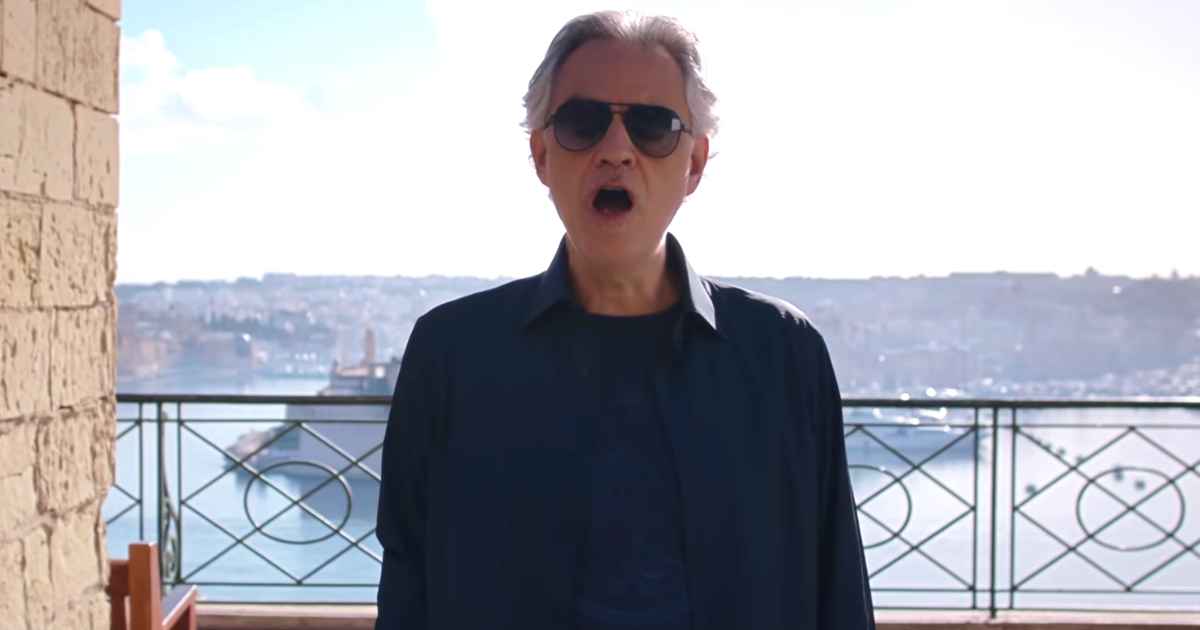 The song is part of Andrea Bocelli's latest album, Believe, which is a collection of uplifting songs that have inspired and sustained Andrea over the years.
"You'll Never Walk Alone" is a tune from the 1945 Rodgers and Hammerstein musical Carousel.
When you walk through a storm
Hold your head up high
And don't be afraid of the dark
It is part of the second act of the musical, where Nettie Fowler, the cousin of the protagonist Julie Jordan, sings "You'll Never Walk Alone" to comfort and encourage Julie when her husband, Billy Bigelow, the male lead, falls on his knife and dies after a failed robbery attempt.
At the end of a storm
There's a golden sky
And the sweet silver song of a lark
Again in the final scene, it is performed to encourage a graduation class of which Louise (Billy and Julie's daughter) is a member. The now invisible Billy returns to Earth for one day in order to redeem himself, he watches the ceremony and is able to silently motivate the unhappy Louise to join in the song.
Walk on through the wind
Walk on through the rain
Though your dreams be tossed and blown
The song started to be sung at association football clubs around the world, performed by a massed chorus of supporters on match day; this tradition was first developed at Liverpool F.C.
Walk on, walk on
With hope in your heart
And you'll never walk alone
During the COVID-19 lockdown in UK and Europe, 'You'll Never Walk Alone' became the anthem of support for medical staff, first responders, and those in quarantine.