In an era where it feels as if negative headlines flood our screens, it is a joyous occasion when we find a narrative of kindness, compassion, and friendship. It is one such story of an eighth grader, Brennan Gould, who took a classroom challenge to heart, ultimately bringing sunshine into an elderly woman's life and capturing our own in the process.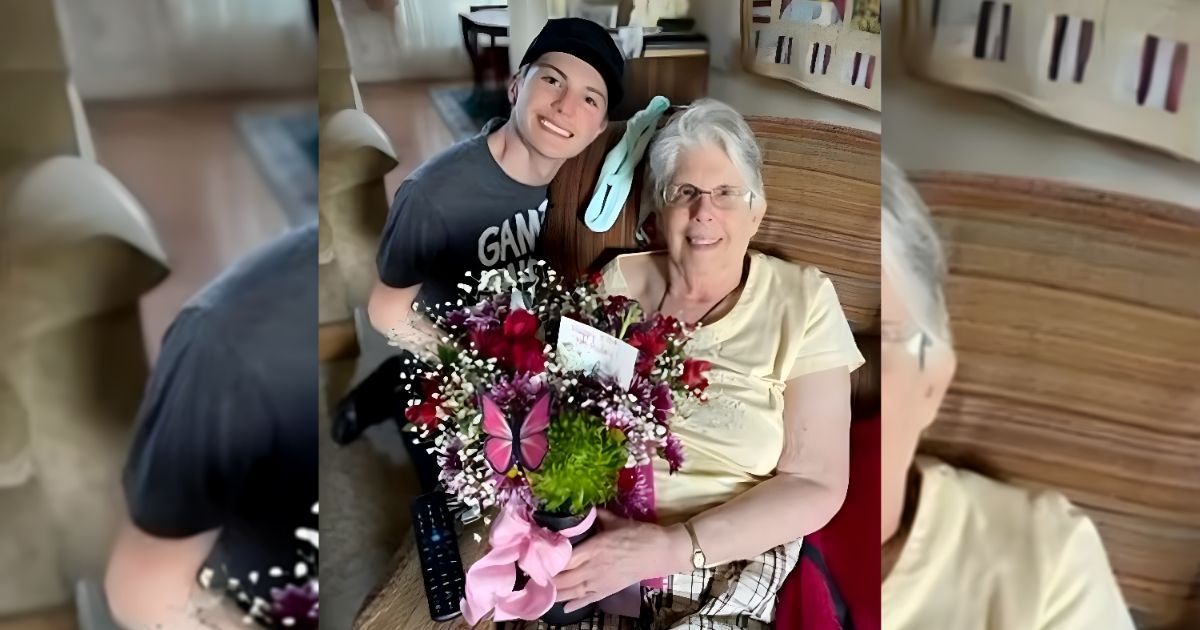 It all began in the corridors of Brennan's school when his 8th-grade teacher, Ms. Watkins, introduced the "Kindness Week Challenge". The aim was to inspire the young minds to act in ways that nurture kindness in their community. Little did Brennan know that this challenge would culminate into a bond of friendship with 84-year-old Ms. Ann, a friendship that has now crossed the five-year mark.
Brennan was tasked with sending little gifts to 84-year-old Ms. Ann each day for a week. However, what started as a week-long assignment blossomed into something far more meaningful and enduring.
Every month, Brennan visits Ms. Ann bearing gifts – flowers, smoothies, chocolates, and more. The duo talk about everything under the sun, sharing their love for chocolate, and exchanging stories. Brennan's tales of high school adventures and college dreams are met with eagerness by Ms. Ann who, in turn, delights in sharing her wisdom and memories from a bygone era. Their beautiful friendship has seen Brennan treating Ms. Ann as his adopted great-grandmother.
Speaking of their special relationship, Brennan's mom, Traci, said, "The best thing a teenager can do is befriend someone elderly. I'm so glad our son has added more sunshine to her life. I hope he always remembers the joy he's brought her, his fun talks with her, keeps his kind heart, and thinks of others. Onward toward year 6!"
Brennan's acts of kindness haven't gone unnoticed by Ms. Ann's family either. In their absence, Brennan's presence has been a soothing balm. They are grateful for the happiness he brings to Ms. Ann and for the inspiring conversations that have become a wellspring of knowledge for Brennan himself.
In essence, Brennan's story is not merely about a school project that extended beyond its timeframe; it is about the beautiful ripple effect of kindness and the profound difference one can make in the world. Brennan embodies the "Community Contributor" spirit we all aspire for, and his story is a shining example of how even the smallest act of kindness can have a significant impact on someone's life.