This 10-year-old from Pennsylvania wrote a song but thought it was not good enough. However, her mom decided to share her composition online which has now gone viral and musicians and professional orchestras are playing her song.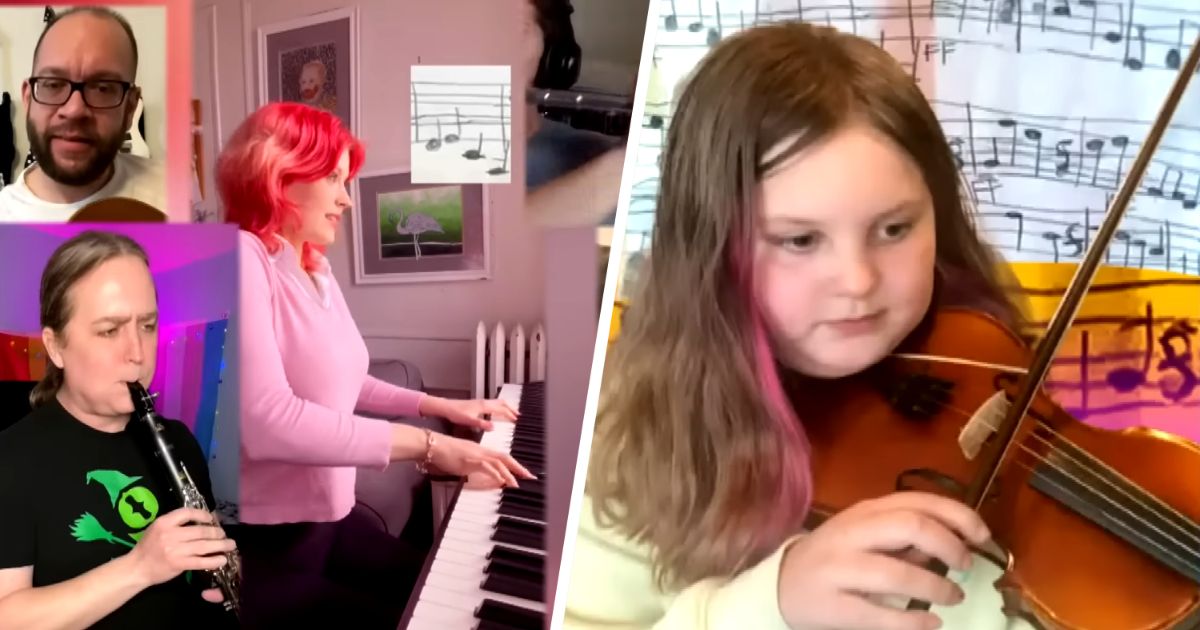 Olive Wallace's mom, Michelle Wallace shared the young girl's musical sheet on Tiktok and requested people to do a favor for her by playing it to check out if it made any sense.
The video picked momentum and soon people began to play the young girls' composition, entitled "For Greatness We Bring" in the form of piano solos, harps, violin, guitar, etc.
Out of all of them, the most impressive one came in the form of an arrangement by Christopher T.F. Hanson, performed by string educators during the 2023 NAfME, Northwest Conference in Bellevue, Washington on February 16, 2023. NAfME, is a Biennial Music Research and Teacher Education Conference.
Dr. Hanson shared a note provided by Olive, which read as follows, "This was Olive's first attempt at composing music. She has played the violin for 2 years at her elementary school in southern Pennsylvania. She also plays the clarinet and sings in her school's choir and honor choir. She loves music! Her grandma is a retired music teacher in California, and her aunt currently teaches music."

"She wrote this song as a folktale for a civilization she created called the "Elps". Olive has a website, a blog, and a podcast. Her most recent blog explains the song.
Olive's composition does not only make sense but it sounds good too. One thing is for sure, she has a great future and we wish her all the luck in achieving her dreams.
Someone commented, "It's very peaceful and calming. Well done, young lady".
While another wrote "This little girl OBVIOUSLY has a serious affinity for musical composition! Fine fine work young lady! I sincerely hope she continues to develop this skill and bless the world with beautiful music."

Yet another commented, "It has a haunting beauty to it, immediately welled up with tears and they flowed, while a feeling overtook me of being tenderly loved."