A little boy is winning hearts all over the country after he was filmed singing '10,000 Hours' to his baby brother with Down syndrome.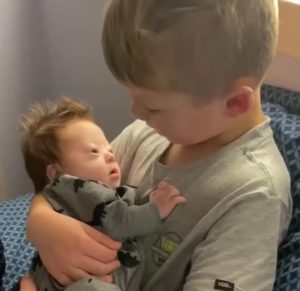 Nicole Powell and JJ Grieve from Cabot, Arkansas, went through a nightmare after knowing that their fifth child would be born with serious health disorders, but they did not listen to the doctors who recommended the terminate the pregnancy.
They soon welcomed baby Tripp, who was born with Down syndrome, "They recommended we terminate the pregnancy, and I said absolutely not," Grieve said.
They had already prepared the rest of the children about down syndrome and were delighted as they watched their elder son Rayce hold and cuddle newborn Tripp while singing to him.
Powell recently shared a clip of Rayce singing '10,000 Hours' by Dan + Shay with Justin Bieber to his newborn brother while cuddling him in his arms.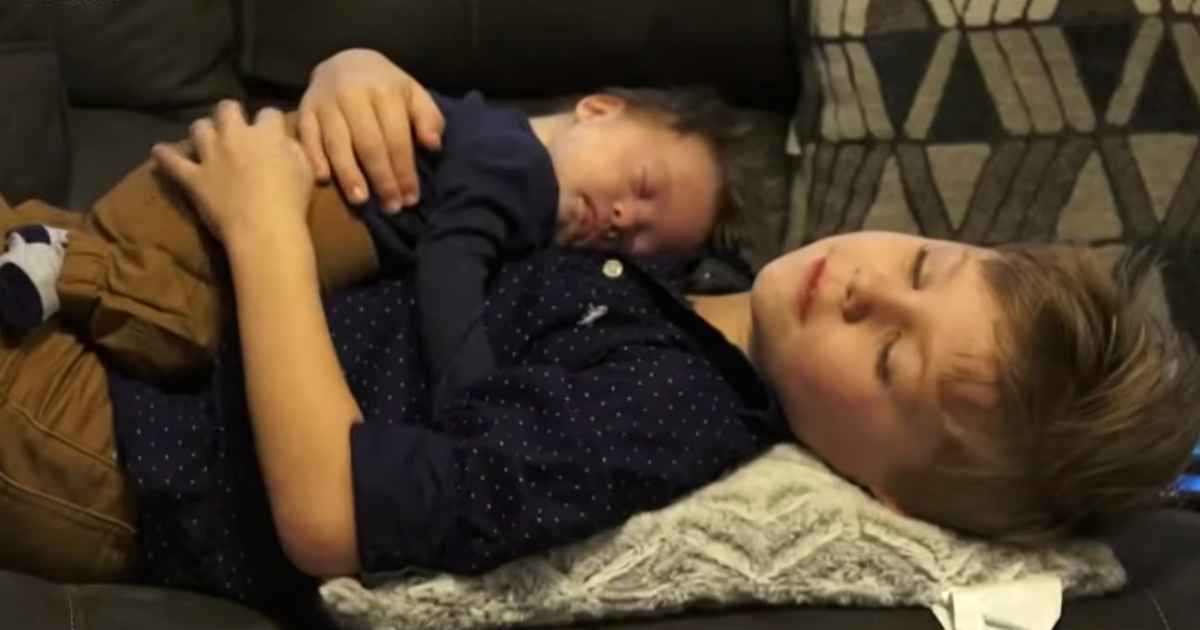 "This is how Rayce bonds with Tripp," Powell wrote on Facebook. "He sings to him all the time. He swear[s] this song is about him and his brother."
"He's singing, "I'd spend 10,000 hours, and 10,000 more if that's what it takes to learn that sweet heart of yours. I might never get there but I'm going to try if it's 10,000 hours or the rest of my life, I'm going to love you."
"Love doesn't count chromosomes, or as Rayce says, "Aren't we all different?" They call him their miracle boy after a grim report from the doctors regarding his health. They hope that others too would learn to accept children with down syndrome with love and care and not give up.
Watch the video as Rayce holds Tripp closely and sings to him, while the baby stares up into his big brother's eyes.
"He's the same as the rest of us," Grieve said. "He just takes a little longer to learn, a little more caring, a little bit more loving, but isn't that what the world needs?"
Tripp is already spreading so much of love and joy in the world and is such a source of blessing to his brave parents.