The story of Fiona Currie stands out from the usual narrative of child prodigies. At just 12 years old, Fiona has already graduated from Los Angeles City College with an immaculate 4.0 GPA, making her the youngest graduate of the institution. But what makes her story truly unique is her choice to now return to high school.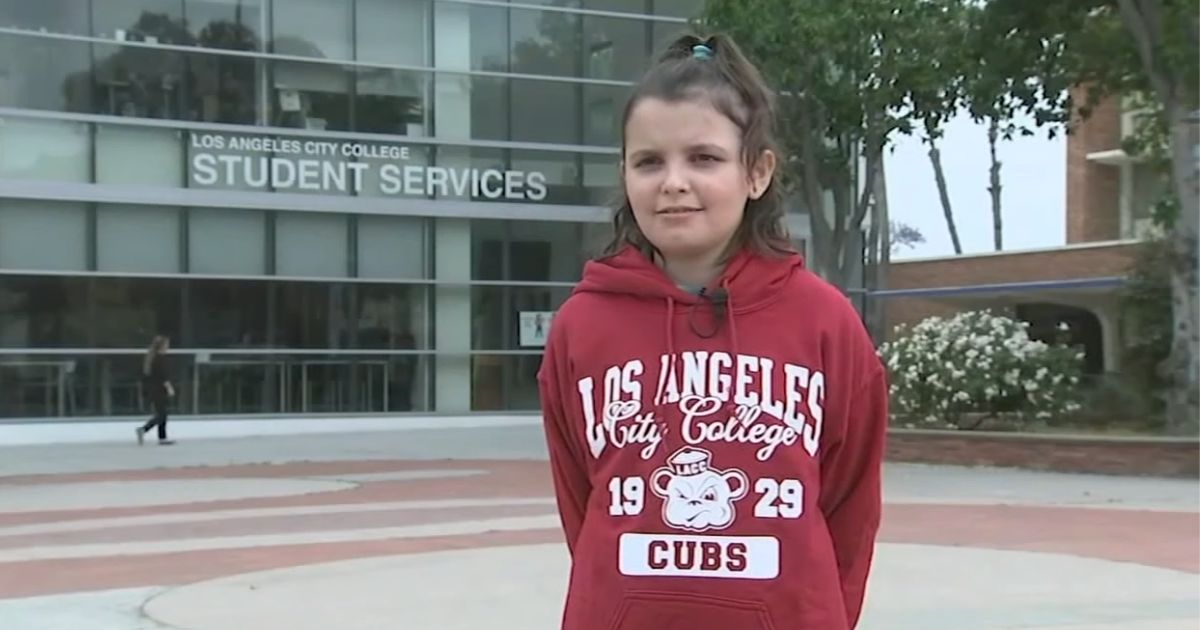 Fiona first enrolled in college at the tender age of 9, after breezing through three different public school curricula and finding traditional education insufficiently challenging. Her parents, Roderick and Blanca, took a chance with an English class at Los Angeles City College. This daring move proved to be a fruitful decision. Fiona not only excelled in her first college course but continued to ace subsequent courses, graduating with an associate degree in studio arts.
But despite her extraordinary academic accomplishments, Fiona is now ready to hit the brakes. "Slowing down the pace will be a little more relaxing and give me more time to enjoy my hobbies," she revealed.
Behind this decision are Fiona's parents, Roderick and Blanca, who have always been supportive of their daughter's gift, yet cognizant of her need to experience life as a child.
"We just wanted her to be who she is, to be herself and not associate her with a number or score or anything like that," Roderick shared. "Life is not a race … It's not about who gets to their career quickest in life."
Roderick and Blanca realized that by pushing Fiona to accelerate through school, they might have inadvertently deprived her of important experiences beyond academics. They now wish to give their daughter time to discover who she is beyond her exceptional intelligence.
It's a belief echoed by Blanca, who said, "When parents recognize that their child has talent, we should praise and reward that, but we should not try to shape it to suit our own desires."
Even as she gears up for high school, Fiona is not entirely turning her back on higher education. She plans to continue taking college classes, working towards her second associate degree in general arts, and subsequently a third in graphic design.
"We don't want her to stop being exceptional," Roderick said, articulating their aim of nurturing Fiona's brilliance without allowing it to overshadow her life.
Fiona's story serves as a gentle reminder that life is not a race to be won but a journey to be cherished. It underlines the importance of embracing the present and cherishing the opportunities it offers. Her journey, though unconventional, highlights a refreshing perspective in a world increasingly obsessed with speed and competition.
"There is a time for everything, and a season for every activity under the heavens" – Ecclesiastes 3:1.