Ireland's Grafton Street is famous for its street performers, but a recent act has everyone talking. Fionn Whelan, a 12-year-old with a voice far beyond his years, has captured hearts and turned heads with a moving cover of 'Hallelujah'. Allie Sherlock, a street musician with nearly 6 million YouTube followers, calls him "the next Ed Sheeran."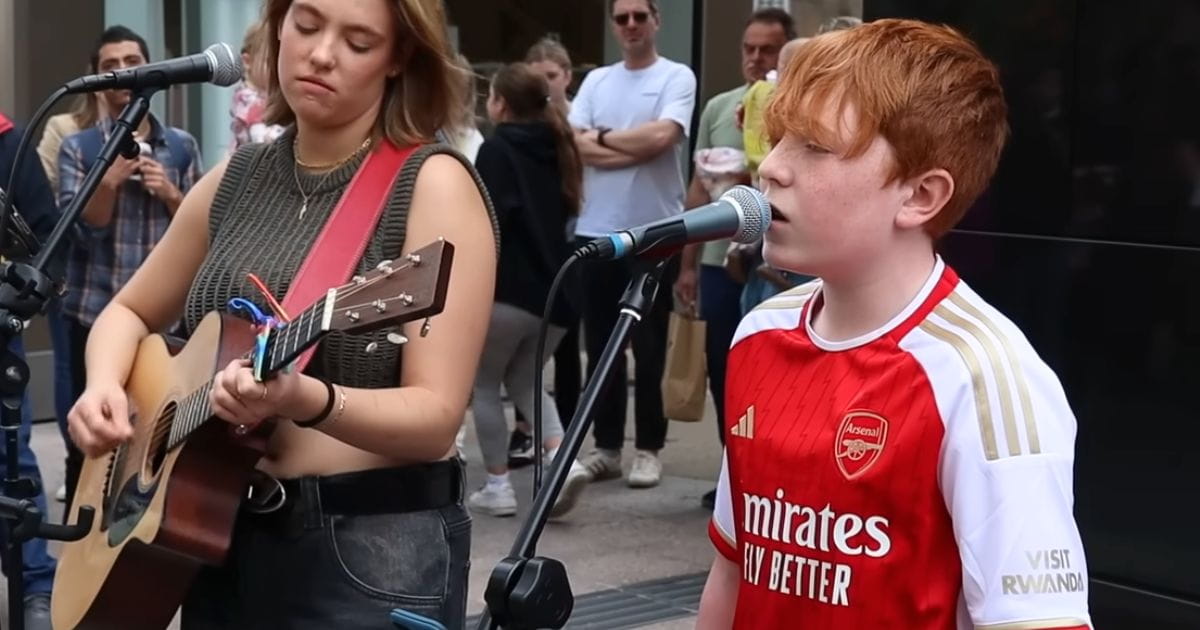 Allie introduced Fionn as the "newest kid on the block," setting high hopes for the crowd. And Fionn didn't disappoint. The young singer chose a difficult song, "Hallelujah," which requires real vocal skill. Fionn's performance was nothing short of stunning. His mature, full voice filled the air, making it clear that he's no ordinary young talent.
Allie's voice blended perfectly with Fionn's, creating a moving experience for everyone watching. "I did not expect such a strong, full voice to come out of someone so young," said one spectator, capturing the awe felt by the crowd.
There were no fancy stages or special effects—just pure, raw talent. Fionn's emotional singing grabbed everyone's attention. As they finished the song, the applause was overwhelming. People knew they had witnessed something special.
This captivating performance of Fionn Whelan and Allie Sherlock is a reminder that incredible talent can be found in the simplest places, ready to touch our hearts with their gifts.