This one-armed dancer certainly has a lot up her sleeves. The judges and audience of Georgia's Got Talent were stunned and touched by the amazing duo's seamless number.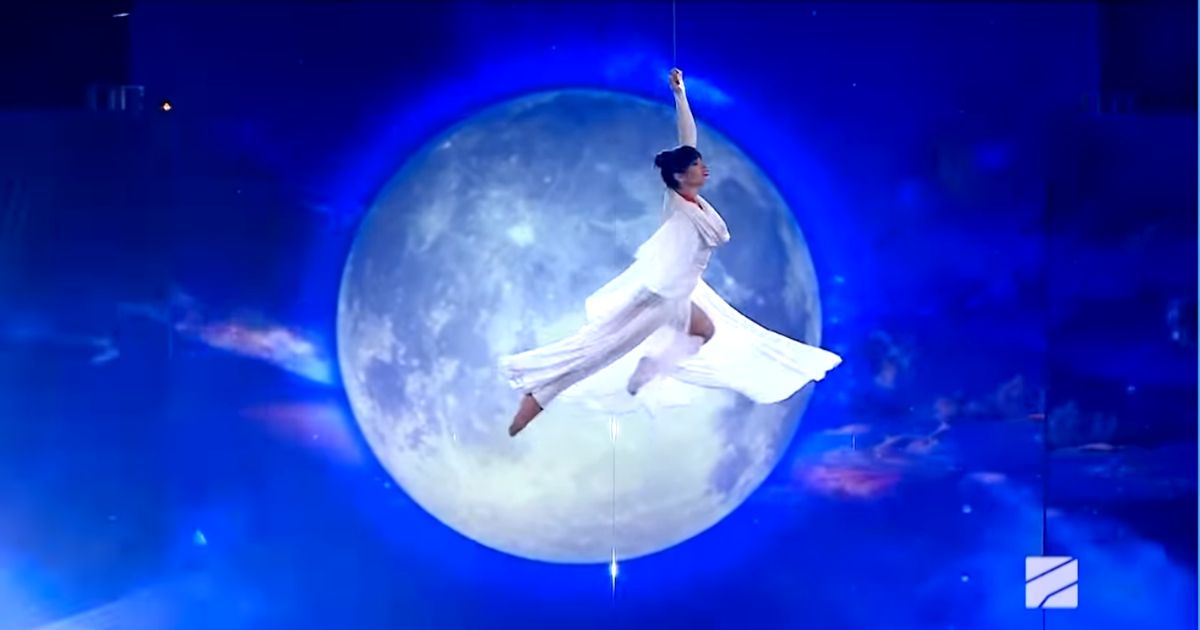 Salome Gogeshvili and her partner danced gracefully and charmed the audience, especially the judges. Judging from their reaction, one could see that they were surprised and delighted by their beautiful performance. The duo had great synergy. Salome was not afraid to take things to the next level, literally. She was suspended in mid-air through a cable, but she still managed to dance gracefully, with her gown cascading beautifully.
When the dance number ended, the audience broke into applause and the judges were on their feet as they showed appreciation for the duo's talent. This video already has more than 17K views on YouTube, and many admired the woman's dance prowess.
One said, "Dangling from cable mid-air, and she still manages to dance with elegance and grace! Amazing!" Someone also commented, "Does she only have one arm? Imagine how difficult it must be to keep your balance and momentum so perfect swinging on that cable. They used just the right amount of aerial performance to really create [a] nice impact."
One could just imagine the amount of time, effort, and sacrifices this duo poured into their craft. Just like with any challenge, through God's help, one can overcome any setback or limit at hand.
"But thanks be to God! He gives us the victory through our Lord Jesus Christ." 1 Corinthians 15:57