In a world filled with awe-inspiring phenomena, one remarkable occurrence, tucked within the sheer simplicity of everyday life, has stirred hearts worldwide. A YouTube video recently revealed a 17-month-old infant, adeptly playing the piano, evoking an atmosphere reminiscent of the exquisite performances of Wolfgang Amadeus Mozart.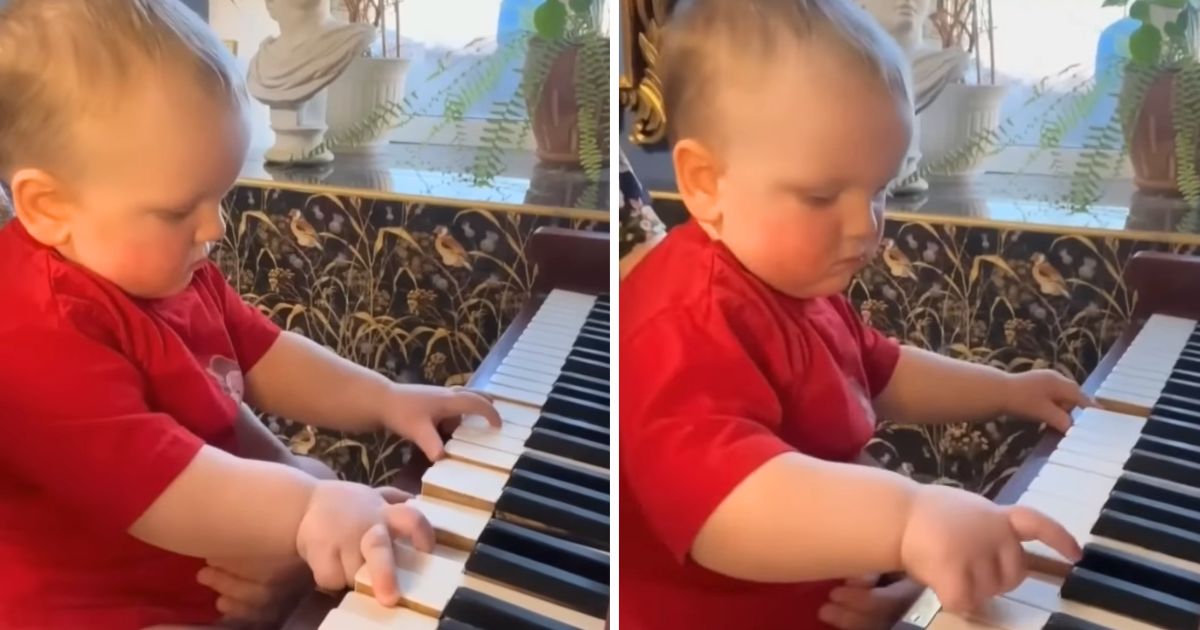 Children, the tender buds of humanity, never cease to amaze. Their minds, akin to sponges, absorb a wealth of information during their formative years, a time of exploration and first-time experiences. Hence, it's essential to nurture them in a wholesome, affectionate environment that can set the foundation for their future.
Yet, some children seem to radiate an intrinsic talent that leaves the observers astounded. The video clip that has gone viral provides a glimpse into the incredible life of one such child, a veritable virtuoso, who has taken the internet by storm with his extraordinary musical prowess.
Seated on an adult's lap, the child reaches out, tickling the piano keys with a dexterity that is nothing short of stupefying. He employs both hands, multiple fingers, and an uncanny sense of musical intuition, striking the keys with a precision that can only be attributed to a natural-born maestro.
It's staggering to witness such a young soul demonstrate an understanding of the intricate sonority of the piano, the precise location of keys, and their harmonic resonance. This is no ordinary musical endeavor. Instead, it's an exhibition of talent that surpasses what we can normally expect from children his age.
While most infants would probably attempt to pound the piano keys with unrestrained enthusiasm, this 17-month-old shows a different style. He gently navigates the keyboard with an astoundingly graceful demeanor, creating a melodious harmony that could potentially outshine the efforts of many seasoned pianists.
As he plays, the gentle notes of his music seem to whisper a humble yet compelling reminder of God's omnipresent grace.
One cannot help but marvel at what this child might accomplish musically in the future. His profound aptitude at such a tender age sparks intriguing questions about his prospective journey. Given the extraordinary evidence of his early talent, it's truly mind-boggling to imagine what musical horizons he may explore as the years unfold.
This child, evidently, is a blessed recipient of divine favor, graced with an impressive level of musical ability that transcends the ordinary. As we witness his incredible journey, it reaffirms the age-old belief that miracles do happen and often manifest themselves in the most unexpected of places – like the nimble fingers of a 17-month-old pianist.
"Every good and perfect gift is from above, coming down from the Father of the heavenly lights, who does not change like shifting shadows." – James 1:17