An 81 year old man left the entire nursing home awe-struck with his performance of 'Unchained Melody.'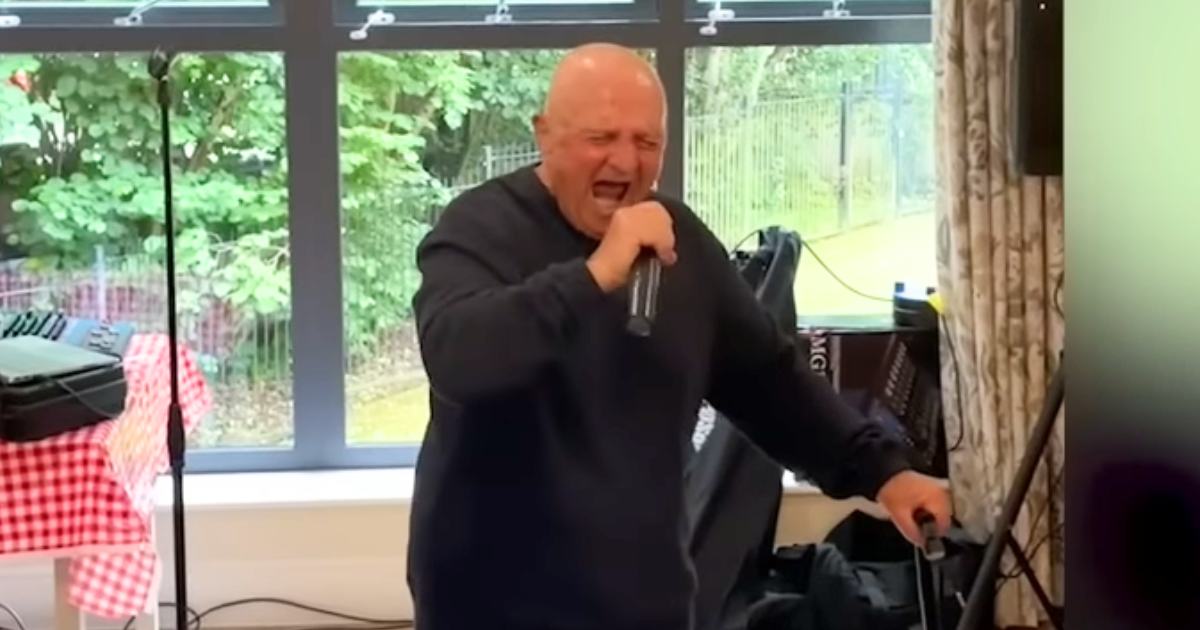 It was a usual day at the Park View Nursing Home in Liverpool, England, where an event was being held. The event, a Picnic Party, was organized with a noble intent to gather food for South Liverpool Food Bank.
What the attendees didn't expect was an unexpected surprise, an emotional rendition of 'Unchained Melody' by The Righteous Brothers, which was about to leave them in awe. The performer was none other than 81-year-old Dave Williams, who took to the stage unexpectedly.
"Dave, 81, asked if he could sing a song. We were not expecting this!" says the description of the TikTok video. The shock and awe were understandable given the emotion and energy Williams put into his performance.
Local vocalist Toni Nesbitt was in the midst of entertaining the crowd when Dave stepped in, taking over the song with a charm that took everyone by surprise. The captivating performance showcased not just Dave's impressive vocal range but also his love for singing.
Dave's rendition did more than just entertain. It touched hearts, particularly that of a dementia patient who, after his performance, was found humming the song to herself.
Dave who worked for the National Health Service (NHS) for 45 years has an incredible past in the world of music. He was part of a band, performed solo, and even shared the stage with The Beatles three separate times in his younger days. His experiences are nothing short of extraordinary.
The room erupted with applause after Dave's performance, leaving everyone deeply moved. Jodie Solaiman, the Wellbeing Coordinator at Park View Nursing Home, shared her reaction, "Words can't explain how we all felt after his performance."
Dave's performance at the nursing home serves as a reminder that age is but a number when it comes to following one's passion. Despite his advanced years, his energy and love for singing brought immense joy to those around him, proving that the love for life and living it passionately knows no age.
"Even to your old age and gray hairs I am he, I am he who will sustain you. I have made you and I will carry you; I will sustain you and I will rescue you." Isaiah 46:4
WATCH: 81-Year-Old Man Sings 'Unchained Melody' at Nursing Home