At 90 years old, Joyce DeFauw has achieved something many people only dream of – graduating college. After leaving school 70 years ago to start a family, Joyce returned to her studies with the encouragement of her family and graduated from Northern Illinois University in 2019.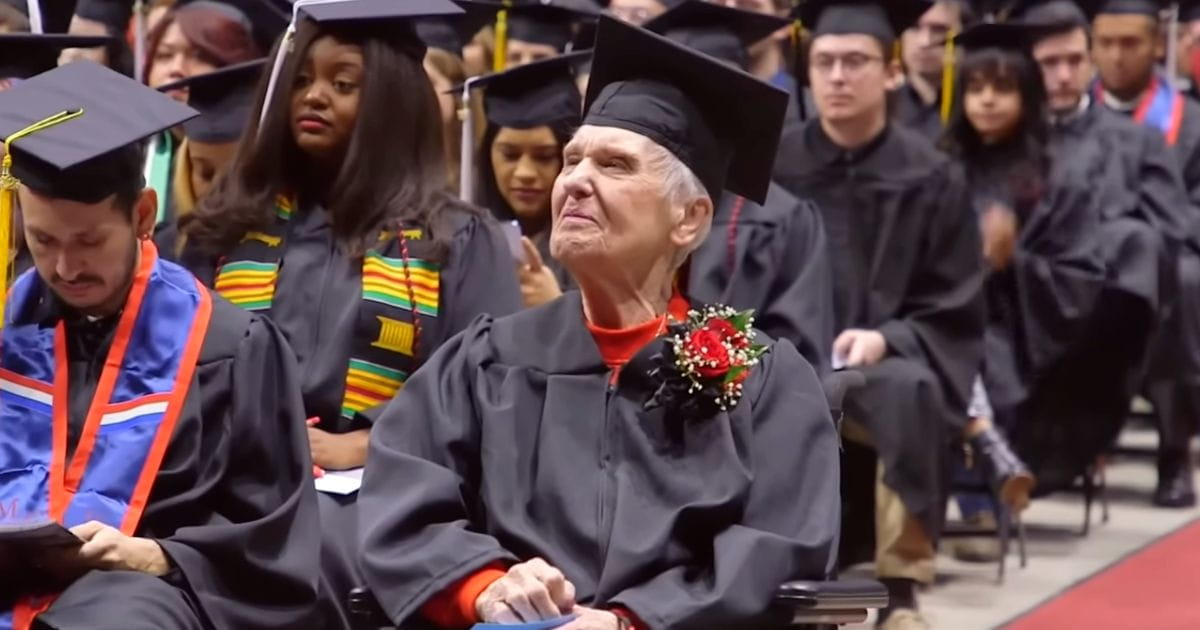 Joyce's journey to graduation was not an easy one. She had to learn how to use a computer for the first time in order to attend online classes, but she persevered and her hard work paid off. On graduation day, her 17 grandchildren and 24 great-grandchildren were there to witness her receive her degree, and she received a standing ovation as she proudly walked across the podium.
Joyce's story is a testament to the fact that it is never too late to pursue your dreams. She could have easily given up on the idea of getting her degree, but she didn't let age or any other obstacles stand in her way. With the love and support of her family, she was able to overcome any challenges and achieve her goal.
But Joyce's story is about more than just achieving a personal goal. It's about inspiring others to never give up on their own dreams, no matter how old they are. It's about proving that age is just a number and that it's never too late to start something new or finish something you started a long time ago.
If you have always dreamed of going back to school and earning a degree, take a page from Joyce's book and don't let anything stand in your way. Whether you're 18 or 80, there's no reason you can't achieve your dreams with hard work, determination, and the support of loved ones. And who knows, you might just end up inspiring others to do the same.