It was a priceless moment when an elderly man was captured on video saying goodbye to a dog during his final days.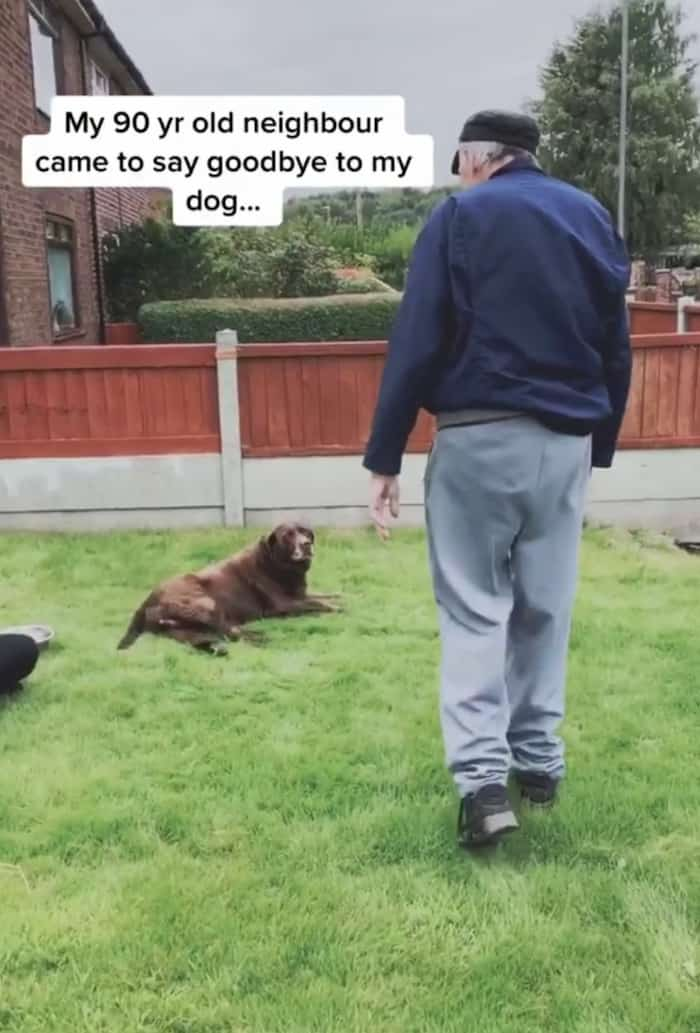 Bailey the dog is dying, and the 90-year-old neighbor who used to visit him daily to give him doggy treats came to see him.
The senior citizen used to visit the of every day without fail and play and pet the dog.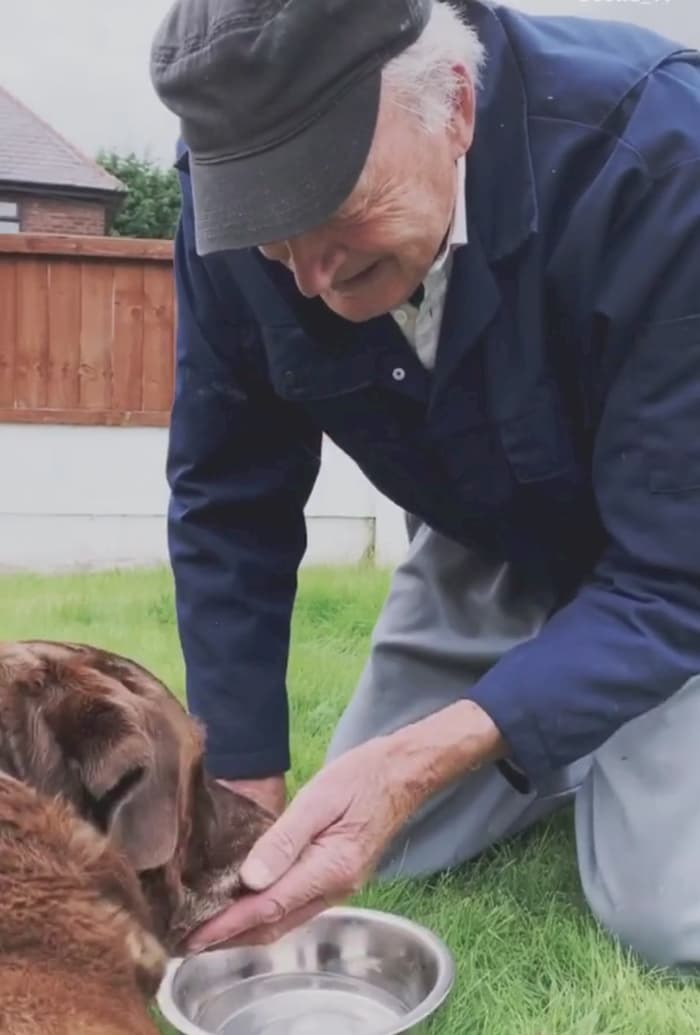 Here he is caught on camera saying his goodbyes in this emotional video.