It is not every day that a performer could have a famous and multi-award-winning "Legend" as her audience. It was indeed a very special day for this talented street performer to have John Legend in the house.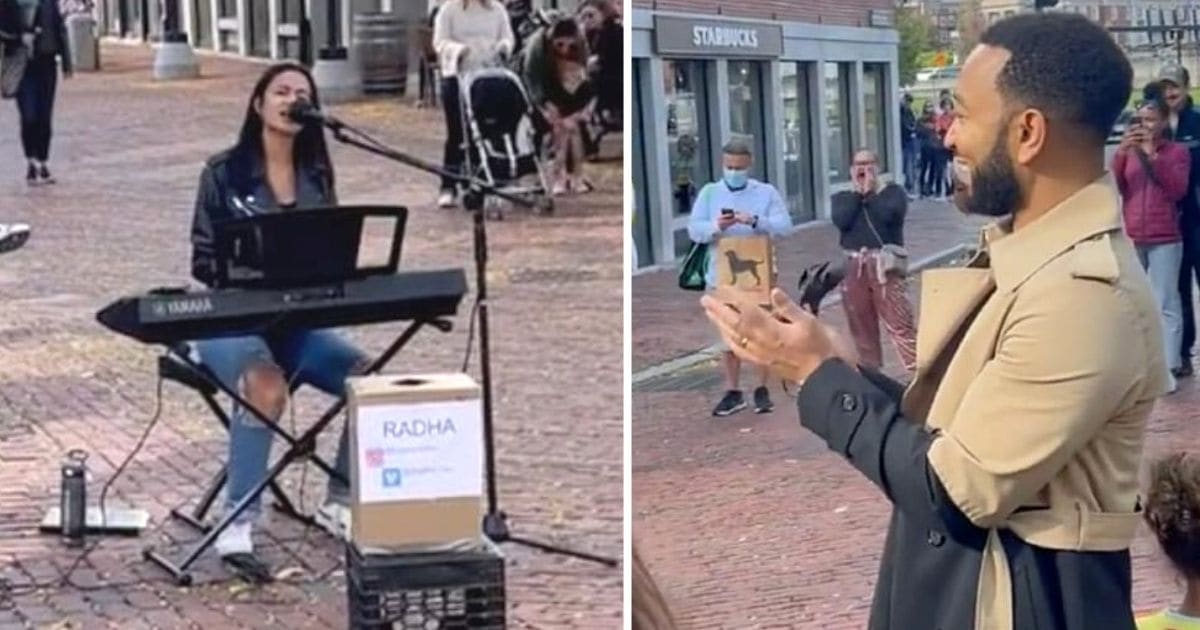 John Legend, one of "The Voice" coaches became popular for the songs, All of me, Ordinary People, This Time, among others. He has also won a number of awards in the Golden Globes, Academy Awards, and the Grammys.
Radha, a street performer from Boston, Massachusetts, was delightfully surprised to see John Legend, his wife, and their son watch her belt-out notes of his famous song, "All of Me". She chose to include the song in her repertoire without expecting that she would be performing for one of the most important people in her audience that day.
A video was captured of this once-in-a-lifetime encounter. It could be seen that John was smiling all throughout. He seemed to be enjoying her performance. Radha was not only gifted vocally, but she could also play the keyboard well. After a brief moment, she ended the song and thanked John for coming over. Everyone applauded her great performance. He then walked towards her and gave her money.
In the same way, there is somebody who watches everyone every day. He is our audience 24/7. One cannot hide anything from Him. That is why it is just but right for us to live our lives excellently for the audience of One. Nothing to prove, no one to impress other than Him. May our words, actions, and decisions also bring a smile across His face.
"Whatever you do, work at it with all your heart, as working for the Lord, not for human masters," Colossians 3:23