A cappella group Acapop! KIDS pays a touching tribute to their former member by performing an original song 'My Turn' on America's Got Talent.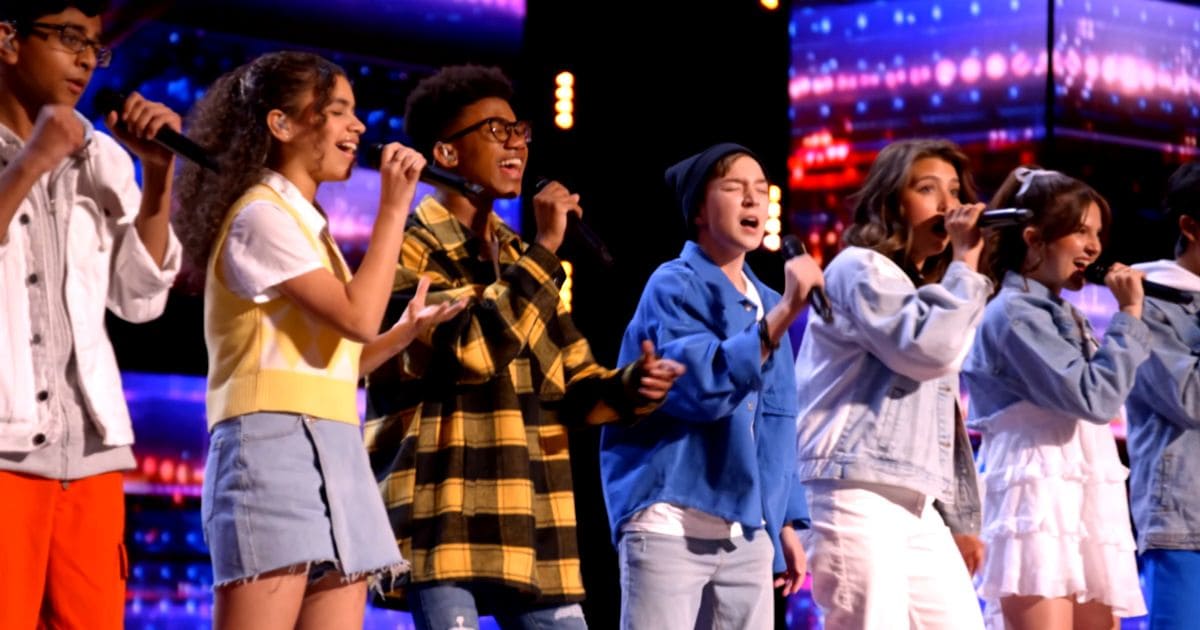 Acapop Kids comprises children from 12 to 17 years of age from all over the U.S. But sadly one of their team members Nolan Gibbons passed away at the age of 15 due to Sudden Unexplained Death in Childhood (SUDC). Gibbons wrote the song 'My Turn' and today this talented kids are dedicating their performance for him on America's Got Talent.
When all nine members of Acapop! lined up on the stage and sang 'My Turn' in memory of their beloved friend, the entire audience and judges were moved by their performance. "That was beautiful," said Heidi. "You meld beautifully together with your voices. I just loved it. I was super entertained."
Sofia also agreed, I thought that was so much fun. This is what you guys are meant to do. The song was beautiful and I know this means a lot to you guys because he wrote it. I am very happy that you guys made it to 'AGT' because we needed you guys."
Lastly, Simon said, "To sing a song as a tribute to someone who you lost is such a difficult thing to do," said Simon. "So emotional, so respectful. It was what I call a moment. I love you guys. Absolutely brilliant."
We agree with all three judges that this teen group is so talented and they are cut out for success. We wish them all the success for the future.