A heartwarming incident happened recently when a Good Samaritan presented an Ohio man with a vehicle after his car was robbed by criminals in a nasty incident.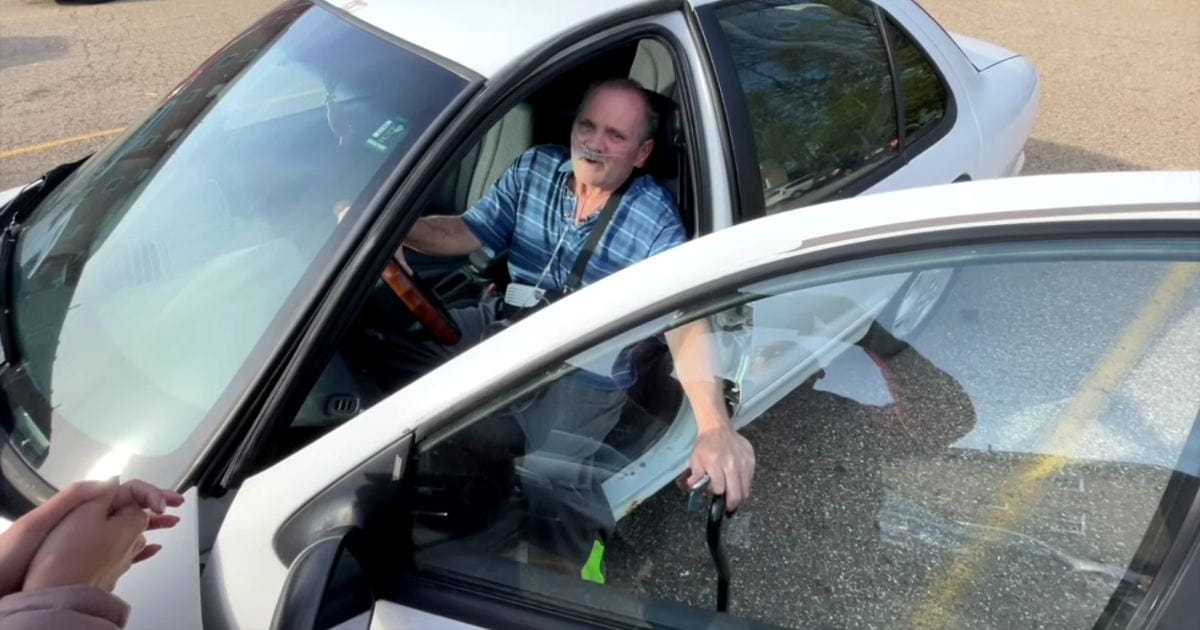 Robert Turner was going through a rough patch after his 1997 Saturn sedan disappeared from the apartment parking. Turner depends on the car to take him to his weekly doctor's appointments as he's been diagnosed with acute chronic obstructive pulmonary disease (COPD).
It must have been a real setback for Robert to lose his car and he reacted to the incident by saying, "That was our whole life," he said, "I mean, that's how we get around." In life, we all go through challenging situations like these but we have a hope that God will see us through and that everything will work out for our good.
Everything did work out for Robert Turner's good because the incident was watched on news channels and that sparked an act of kindness that changed the course of his life forever. A man named Doug reached out to Turner and offered to donate a car to him after feeling touched by the story.
God allows things to happen to us so that He can bless us in a big way in the end, and the blessing was really huge for Robert Turner because Doug not only gave him a car, but he filled up the vehicle's tank and even paid the license, title, and transfer fees for him. He just had a simple message for everyone and that was to help someone who was in need.
Doug was following the example of Jesus who always helped everyone in need around Him. Doug said, "It's terrible that these things happen," he added, "If you see somebody in need, then do something about it, if you can do something about it."
The gift cost Doug a lot but it ended up putting a big smile on Turner's face, he was over the moon to be blessed with this "unbelievable" act of kindness. He said, "It was hard to describe, honestly, the way everything has been," he told the outlet. "And then somebody actually doing something like that, it was just unbelievable."
It seemed that Doug's gift was the plan of God for Turner's life because he was informed by the police later that they had found his vehicle but it was not operable as the vandals had destroyed it. This story is giving thousands of people hope in the midst of despair.
There is a valuable lesson to be learned here from what Doug did for Turner, we must submit to the will of God for our lives and be obedient to whatever God wants us to do for others.