This pastor's wife died after a bullet struck her in the chest during a Bible Study at Everlasting Life Holiness Church. Her daughter, despite the pain, "wishes you [suspect] no harm or ill will."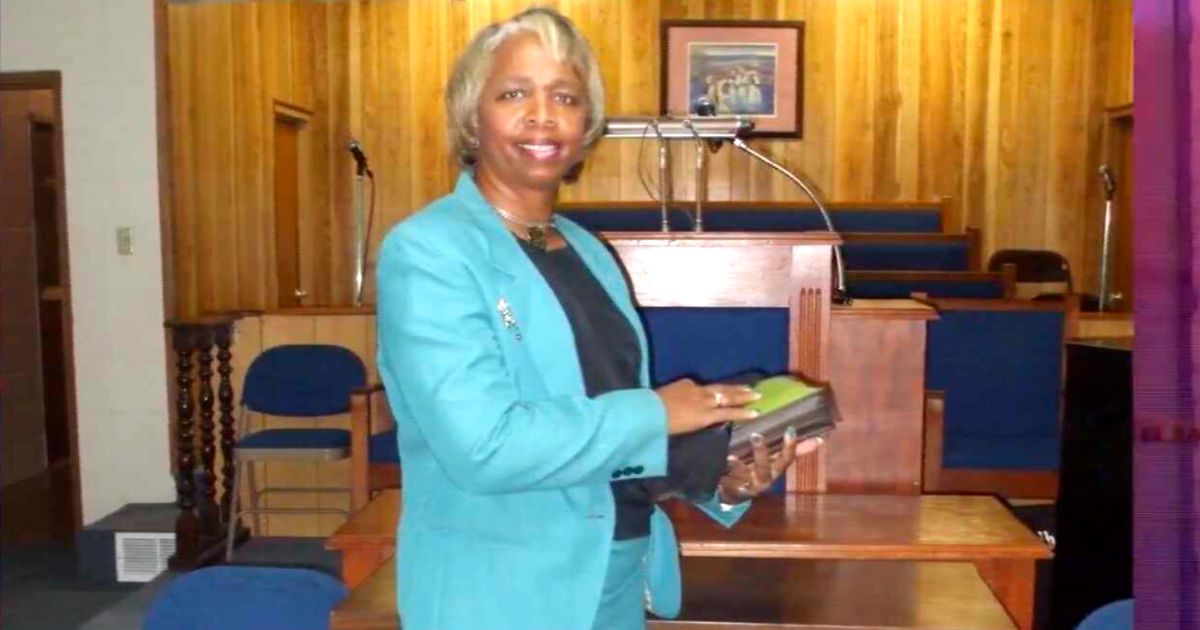 Grace Carter, 65, known to be a God-fearing woman, was shot a few days back inside their Alabama church. A stray bullet came through the door and hit her in the chest. The Prichard police officers responded to what was originally a medical emergency. They tried to revive Grace through CPR, but to no avail, WKRG-TV reported.
Later on, an investigator discovered a bullet hole on the church's door, and they found the woman's gunshot wound on her upper right chest.
Grace's daughter, Dee Carter, has a message for the suspect. She said, "To the person who did this, my mother would ask God to forgive you. We wish you no harm or ill will. I just ask that if you have a heart, a soul to please turn yourself in. My mother's name was Grace, and she would want Grace to be given to you," she told WKRG-TV before the suspect surrendered.
Kaillyn Christine Howard Harris, 26, was charged with murder after turning herself in a few days ago. She cried and was sorry for her actions, CBS 42 reported. "I'm sorry, and I didn't intend to do this," she said. "Anybody who knows me knows I got a good heart. And I ain't intend to do this. Can y'all please forgive me?"
Grace's husband, Cecil Carter Sr. had this to say, "Sweetheart, I love you as always…right now, my heart is empty because she's not by my side, but I know that she's there spiritually," Cecil told WALA-TV. "Right now, I'm getting strength from knowing that God is able and knowing that my wife is in a better place with the Lord, and no doubt about it that she loved the Lord."
"My mother was a God-fearing woman, and while she was taken from us, I take comfort in knowing that she was in the place she loved with people she loved doing what she loved," Dee said.
This may be a sad and challenging time for the Carter family, but His grace abounds in all circumstances. Her family can extend forgiveness amid the questions and pain only because of His love. This "brilliant phenomenal woman," as described by her daughter, died faithfully serving the Lord. 
"Then Peter came to Jesus and asked, 'Lord, how many times shall I forgive my brother or sister who sins against me? Up to seven times?' Jesus answered, 'I tell you, not seven times, but seventy-seven times.'"  Matthew 18: 21-22