An adopted boy experienced his first birthday with his new family and his reaction made the internet cry.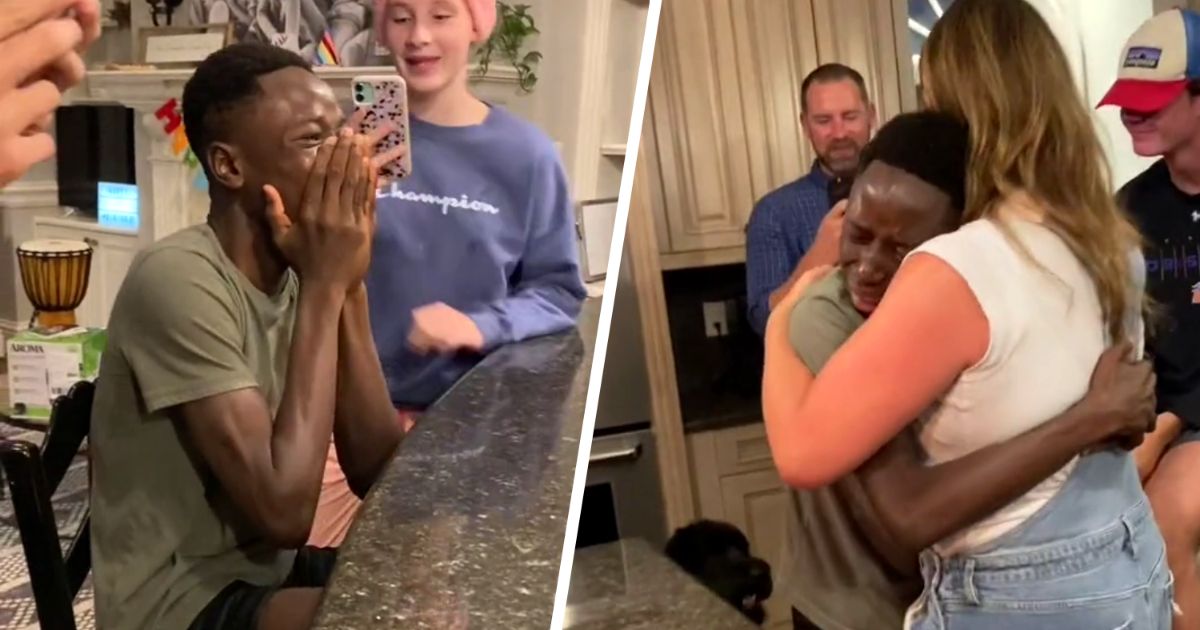 Abraham and his elder brother James were adopted from Sierra Leone by a family in Charlotte, North Carolina. They were homeless until they were taken to an orphanage. It was then Joe and Jamie Walker adopted and brought them to the U.S.
As they enjoy the new life with their loving parents, they are amazed to see the little things they haven't seen or experienced in their entire lives. They call their new home as "a second heaven."
Abraham looks wide-eyed as he says, "You pass through this before you go to the big heaven. That is what I believe so." "Every little thing that we take for granted — coming home from the airport, I hit the button to open up the front gate — 'Dad!'" Joe Walker told CBS News. "Everything is magic to them," Jamie Walker added.
The boys have been in awe ever since they arrived here whether it's getting presents from Santa Claus on Christmas morning or a simple car wash, but the moment they had their biggest surprise was when the family celebrated Abraham's 12th birthday and his mother baked him a cake. When asked how he celebrated his birthday before, Abraham said he never celebrated his birthday before, "that would be a crazy question."
He added, "I never celebrate them. I never knew it was my birthday," he said. He was blown away when they started singing for him, and mom brought the birthday cake. He had tears welling up in his eyes. "When I see the cake, I thought that is the most beautiful thing I've ever seen," he said. "It's not just a birthday cake. It's a blessing cake."
Watch: Adopted boy celebrates his birthday for the first time.

Joe and Jamie Walker are blessed to have both these brothers as part of their beautiful family. In the midst of all the racism and social injustice happening in this world, this family is proving that it is possible to spread love far and wide in this world.
Watch: The beautiful adoption story of Abraham and James