A heartwarming video was shared online by a mother of the moment when she first met with her adopted daughter.
She is seen sharing and talking with her daughter Gabby about the moment they met when she was adopted.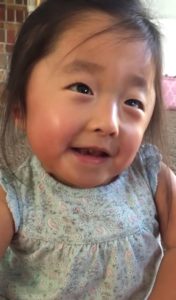 Gabby said to her mom what happened to her heart the first time she met them. "Well when we were born we became two little babies and then Lily was still a baby and I was 4 years old! I got so big and Lily was still a baby!" exclaimed the adorable girl, who now lives in the US with her family.
"And when the time you saw me I was four years old! And we were very excited to see you and our daddy. And we love you guys and we want to be here for you and daddy," she said in the precious moment.
Aww this is so precious and beautiful and it has made our hearts so warm today.
Watch the adorable video below.