It's all over the news channels that on July 31, 2018, an Aeromexico Flight 2431 had crashed just after take-off but miraculously all 103 passengers on board survived!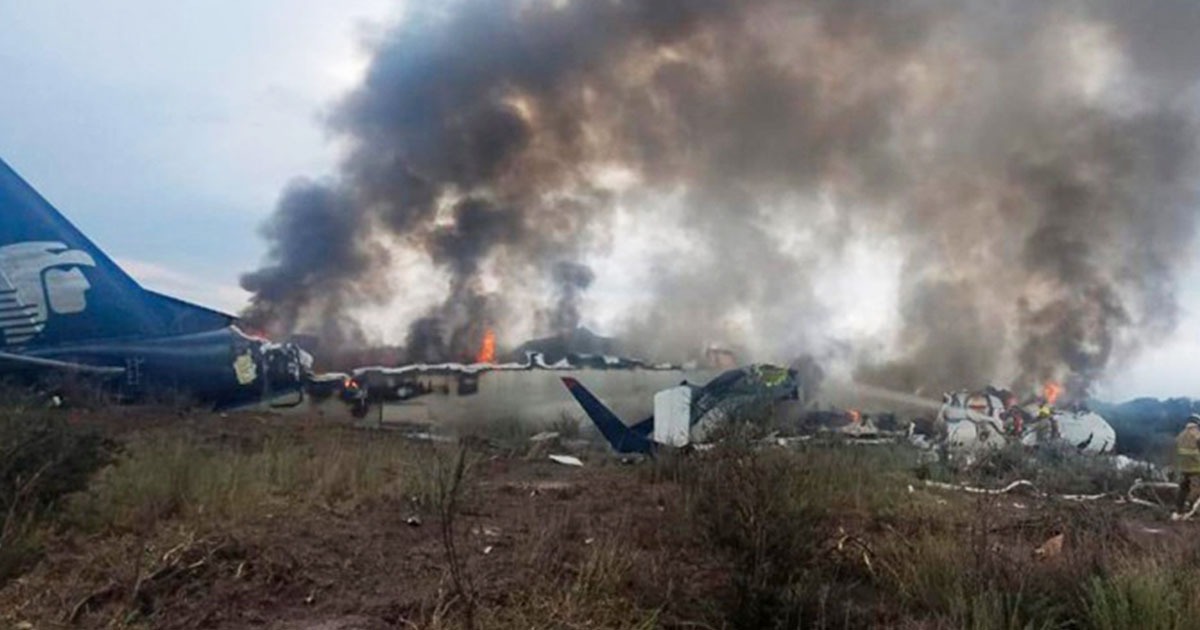 The jet was on its way from Durango to Mexico City, but immediately after it took off, the plane started to descend rapidly which officials say was due to strong wind gusts.
The rapid plunge that the plane took caused its left wing to graze the ground, both the engines to break off, and finally the plane crashed in the grass which was near the runway, skidding to a stop and bursting into flames.
Even after the plane burst into flames, it was the hand of God that miraculously saved all 103 passengers — including nine children and two infants who managed to escape from the plane before the flames totally burnt up the plane.
Even after the plane halted to a stop, the ordeal did not end there, as the trapped passengers had to get out, and with 103 people trying to exit, it could have ended in a disaster but God was at work and everything was done smoothly.
Local politician Romulo Campuzano was on board the aircraft when the incident occurred and recalls saying that due to the crash, the plane's main door was ripped off, but miraculously it landed just next to the aircraft and acted as a ramp for all those on board to get off.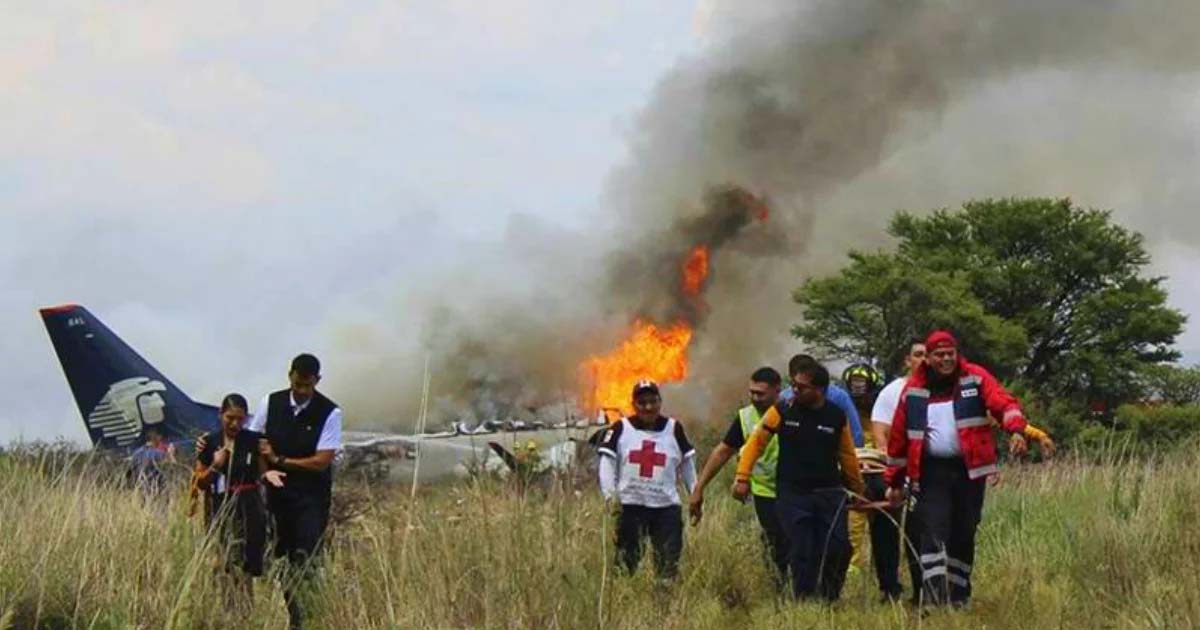 There were a lot of injuries sustained by the passengers but still almost all of them were able to exit the plane by foot, and for those who couldn't, the crew got the evacuation slides activated which allowed all to get off the plane before the fire spread.
God is still in the business of doing miracles, and clearly if it was not for the hand of God, this would have been a huge disaster.