An Air Canada pilot is winning the praises of his passengers when he ordered 23 pizzas from his own pocket when his plane was stuck on the tarmac.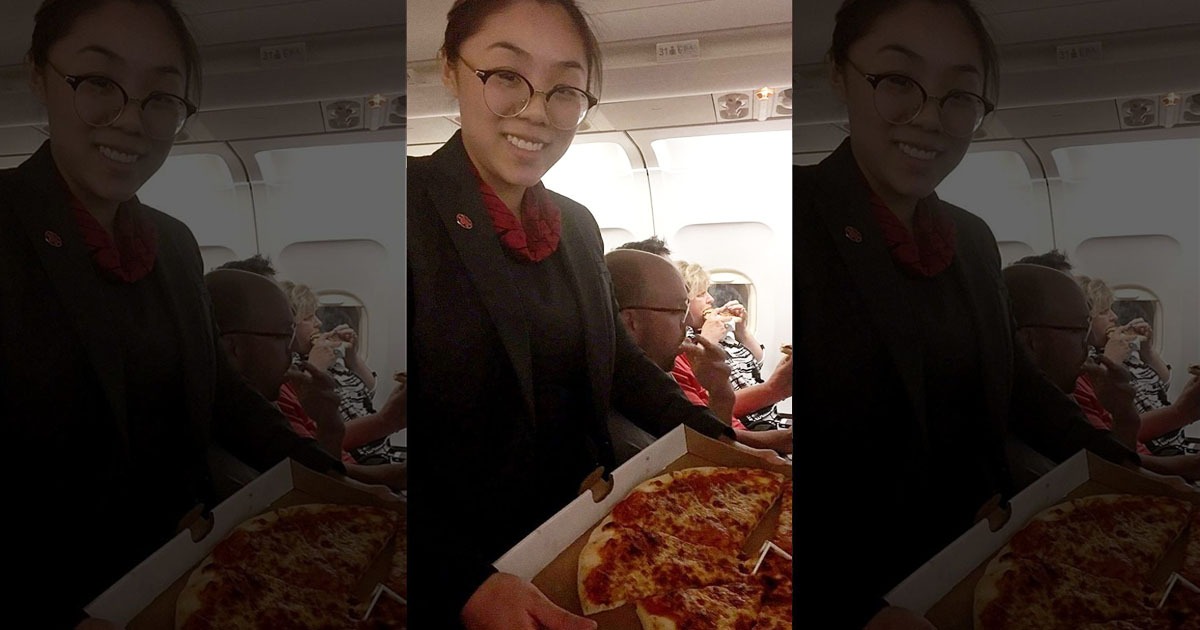 The flight from Toronto to Halifax was forced to divert to Fredericton after the Halifax airport was briefly shut due to bad weather. Aware that it would take time to take off from the Fredericton airport, Captain Cool phoned up the local pizzeria and placed an order for 23 pizzas to be delivered to the airport.
On tarmac in Fredericton on flight #608 flight diverted from HALIFAX PIZZA had arrived! #cbc #aircanada pic.twitter.com/VlXxdbiOty

— Bill Karsten (@bill_karsten) March 5, 2019
Passenger Philomena Hughes said, "It was [a situation] that could have been very stressful," saying that they were stuck on the plane for a total of eight hours. she added, "[The pilot] made it a lot easier."
It wasn't easy for the owner of the pizzeria, Minglers Restaurant and Pub in Oromocto, as the order was placed on a "storm night" and they had only three employees at disposal.
Mingler's owner Roch Larivée said, "I hope everybody enjoyed their pizzas."
True story! On AIr Canada # 608 that was diverted to Fredericton because we couldn't land in HAlifax. staying in plane on the tarmac. Captain has ordered pizza which should be here in 20 mins. pic.twitter.com/NNM8Tfmc4P

— Bill Karsten (@bill_karsten) March 5, 2019
By the time the pizzas were delivered it was a little before 8 p.m. local time, according to one of the passengers who shared photos from the cabin, the pilot came out to inform them of the plane's status, and also said that the pizza delivery was possible because of a group effort, including the staff and other pilots aboard the flight, who helped bring pizzas and distribute it on the plane.
This generous pilot certainly saved the day for his passengers and for all on board the plane.