Artist Alex Dowis gave an inspiring performance on America's Got Talent 2019, by painting the first ever moon landing in the dark.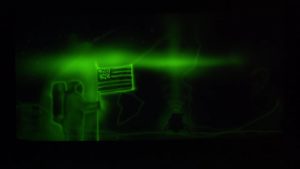 Dowis is a blacklight painter act, and has also taken part and finished 2nd in the 2012 season of the Czech/Slovak version of Got Talent.
His act is also called "Light Art Show" and although in the previous audition he received a 'No' from Simon Cowell, Howie Mandel, Gabrielle Union, and Julianne Hough voted "Yes", to send him to the Judge Cuts round.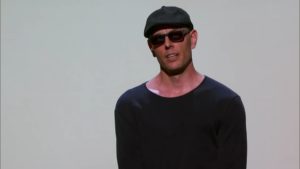 Alex Dowis' paid an amazing tribute to the 50th anniversary of the first ever moon landing with his epic Judge Cuts performance. Howie Mandel, Gabrielle Union, Julianne Hough, Simon Cowell and guest judge Dwyane Wade couldn't help giving him a standing ovations.
With this performance he has advanced to the Quarterfinals along with Ryan Niemiller. It seems his American dream is truly coming to pass with his glowing performances.