MCAS was disrupting a teen's life in such a way that she could die from a strong smell and so needed to live in a windowless house.
15-year-old Maine resident, Martina Baker, is allergic to 'almost everything' and as a result of which had landed up in the ER almost three times a week with anaphylactic shock for two years. The teen has to wear a mask whenever she is outdoors and had to miss school and her friend circle due to this condition.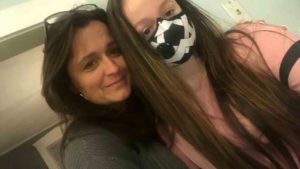 Martina's mom, Loretta Morse Leighton, 48, a family therapist, said, "The hives would flare up all the time. She'd go into anaphylactic shock and we'd to have to rush her to the ER about three times a week."
It was last year that Mrs Leighton found a service dog for her daughter and after raising $10,000 they were able to get it for her. The service dog Caiomhe, has changed her life completely by alerting her to danger and now Martina can visit the theatre again to watch a movie along with her service dog by her side.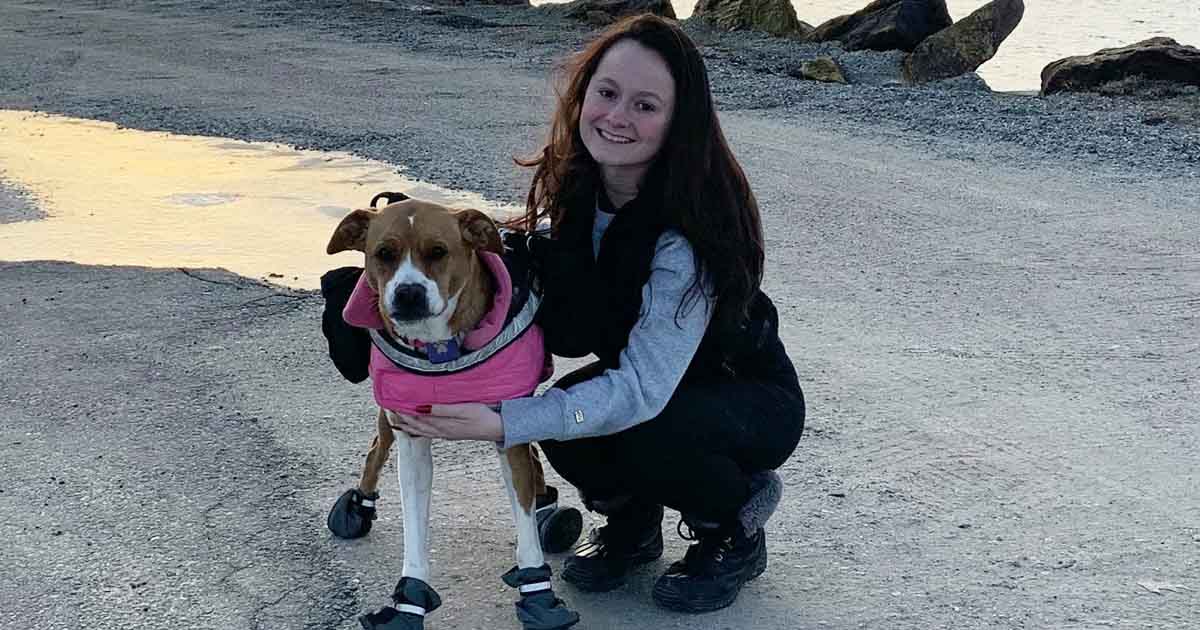 Martina said, "Caiomhe has changed my life. I feel so much safer with her around. I am able to have a social life again" She adds, "I lost a lot of friends after I developed MCAS. It's hard for people to handle, for them to watch me collapse and have to take my EpiPen and be rushed to hospital all the time."
It's due to Caiomhe and regular mast cell stabilizing drugs, that her anaphylactic episodes are reduced from three times a week to once every four to six weeks.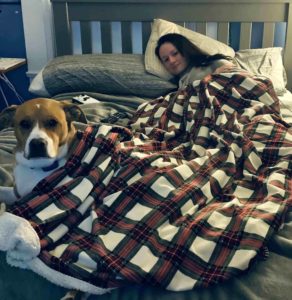 Mrs Leighton said, 'Martina has endured a lot of staring, pointing and rude remarks. People do not understand, it's very difficult for her but she's stayed extremely strong, I'm so proud of her and 'I feel that Caiomhe was destined to be my daughter's guardian angel.'