Representatives of 50 countries affected by the novel coronavirus came together to sing a beautiful rendition of 'Amazing Grace.'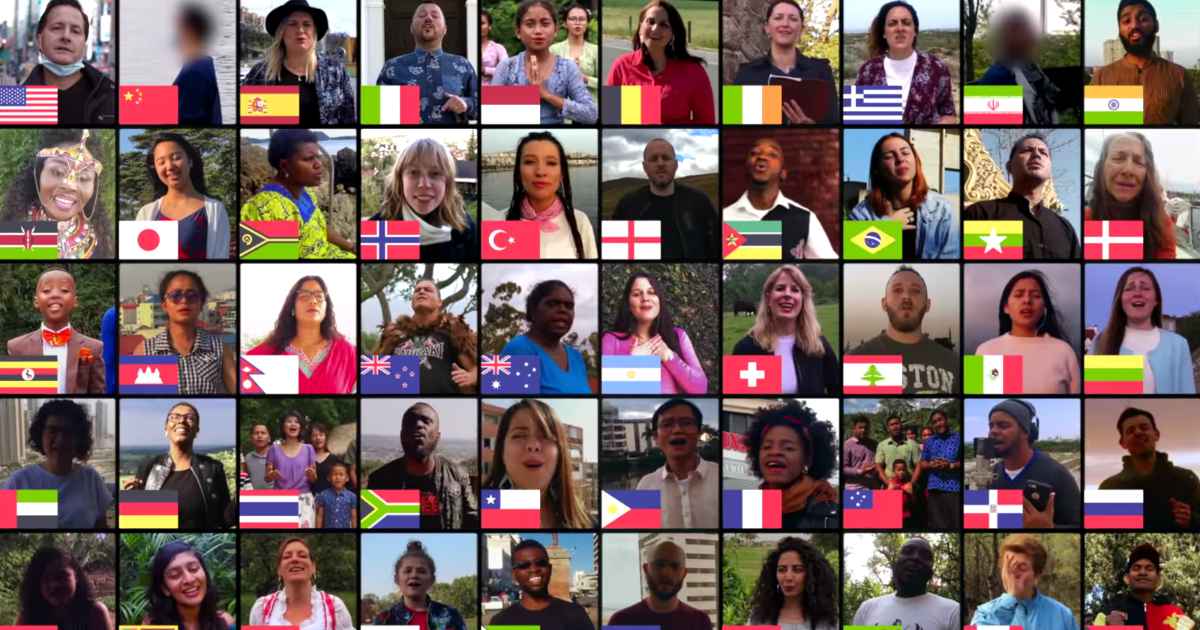 The Normal Christian Life, a non-profit aiming to equip Christians to imitate Christ, partnered with GO 2020, a special edition of GLOBAL OUTREACH DAY, for a heartfelt production.
The representatives of the 50 countries filmed themselves singing "Amazing Grace" in their own languages and the individual video clips were then put together to create a single video which touched people's lives everywhere.
A total of hundred people remotely worked on this project from the USA, Italy, Brazil, Spain, India, Mozambique, Lebanon, UAE, Egypt, Israel, and 40 more countries joined together in unity for this heartwarming project.
At the end of the video there is a powerful message of the Gospel that needed to be heard by everyone during this difficult time.
"So much has changed in our world lately. So much loss has caused many to realize how fragile our lives are. But the Amazing Grace and love of Jesus are stronger than life and death itself. Wherever you are, call on the name of Jesus. Don't wait another day."
The video was uploaded on YouTube on May 26, four days before the Global Outreach day, was viewed by hundreds of thousands of people.