Father-daughter duo Adrian and Emma-Jean Galliard sing a beautiful rendition of the Christian hymn, 'Amazing Grace.'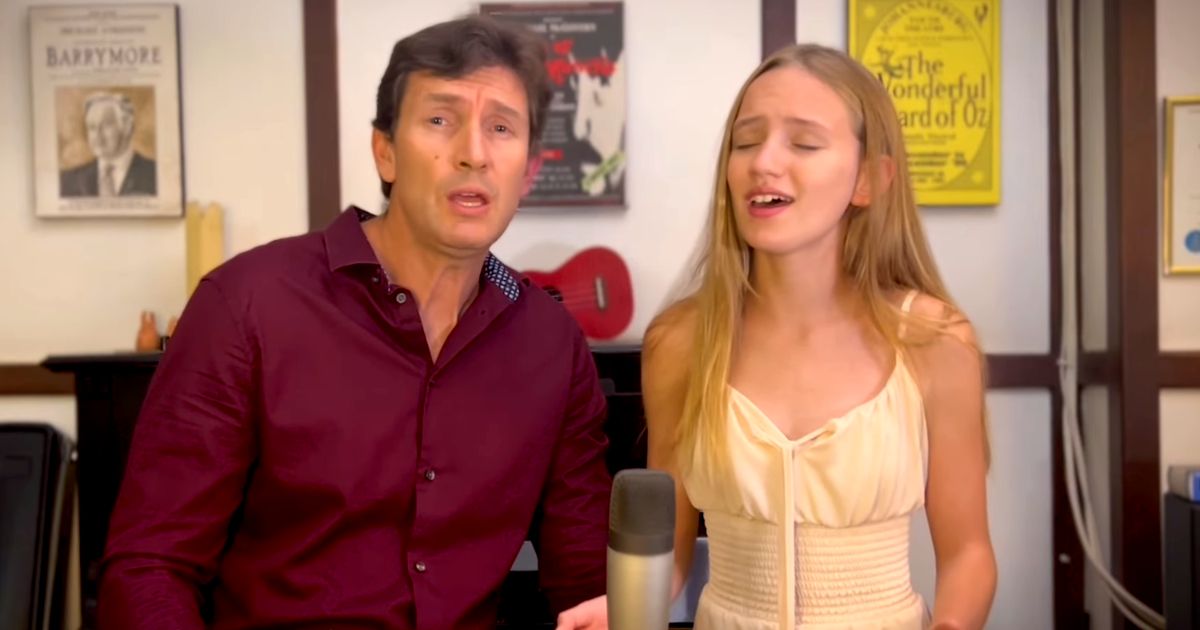 'Amazing Grace' is a beautiful hymn written by John Newton in 1772 and is sung by congregations in churches around the world.
The song was recorded by Adrian and Emma-Jean and was played at the funeral of Adrian's grandmother who passed away last week. His granny who was lovingly called 'Ouma Malie' by them was loved by many people and as they couldn't attend her funeral, they sent in a video of them singing this hymn.
Adrian & Emma-Jean Galliard are often mistaken as Andrea Bocelli's son and granddaughter because of the trained classical singing voice that Adrian has and the beautiful voice that Emma has.
This talented father-daughter duo live in Johannesburg, South Africa and rose to fame on the internet after they released a cover of them belting out Andrea Bocelli and Celine Dion's 'The Prayer' and 'Time To Say Goodbye.'
Their fame has spread throughout the world and now they travel to various places to perform live and hold virtual concerts of well-known classical and pop music covers.
We are so grateful to Adrian & Emma-Jean today for this beautiful cover of 'Amazing Grace' and pray that the Lord continues to shine His amazing grace on them and their family every single day.