When 12-year-old singer Ansley Burns took to the stage of "America's Got Talent" stage, she began with a chat with none other than- Simon Cowell.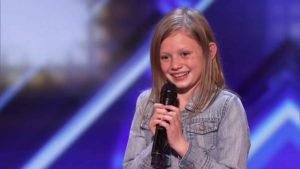 After complementing her Southern accent, he asked her what she was going to sing for her audition.
"'Think' by Aretha Franklin," she told Cowell, he replied saying, "You're going to do Aretha?" he asked. "At 12? Okay, you sure?"
She started singing with its classic track, but something sounded amiss with the backing track and Simon halted the performance.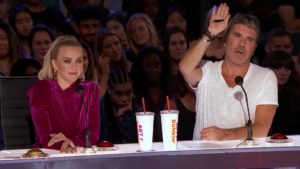 Simon said "Ansley, Ansley, sorry babe," Cowell told her. "I don't think this backing track was working for you. I think it was a horrible, horrible backing track, so I don't think we can judge you properly on this, I really don't. We really like you, but that was terrible."
He told her that if she was going to sing Aretha, then do a cappella song.
He even walked up to her and handed over his cup for a drink, saying, "It's like magic water, it's yours."
After taking a sip from it, she walked back to the stage pulled herself together and launched into the song completely nailing it.
The judges were wowed and so was the audience.
We admire the talent and courage this young girl possesses and we are sure she has a great career ahead in music.