People spend a ton of money on buying original art work, but what if you find an original piece lying discarded in your neighbourhood trash can?
A homeless man found a piece of rare artwork from Disney's "Bambi" in a trash bin in Edmonton and contacted an antique dealer to sell it and get a few bucks, not knowing how precious it was.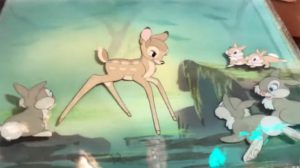 But when it was sold for $3,700, the dealer decided to pay it forward and split the proceeds with him.
Adam Gillian found a 1937 animation cel from Disney's "Bambi" in a trash bin and brought it to antique dealer Alexander Archbold.
Archbold paid Gillian only $20 for it, thinking it was a copy. But when he discovered an old certificate of authenticity with a copyright date of 1937 (Bambi hit theaters in 1942), he understood that what he was an original Disney animation cel worth much more than he had first thought.
Archbold sold it for $3,700 and vowed to give Gillian half of the profit. But he did not know where to find him.
So, the kindhearted Archbold drove around Edmonton, checking out all the homeless people, and eventually found someone who knew Gillian and promised to tell him the good news.
Gillian showed up at Archbold's store a few days later and received his money.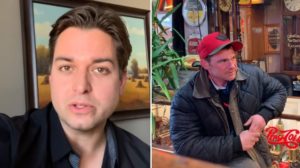 Archbold hasn't stopped there but he has also set up a GoFundMe page to help Gillian get off the streets this winter.
"As we get closer to winter, and his situation worsens with the cold, I wanted to do something to help raise some money to get him a roof over his head for the winter, maybe rent an apartment for a while and give him a chance to be with his kids again. Hopefully we can reach that goal," Archbold wrote.
They have managed to raise more than $15,000 as of November 22 for Gillian.
We all need to do more for our homeless people and get them off the roads. Support them with small contribution to GoFundMe pages like these, bring your old clothes and food to them, etc.,