An Iowa teen is making headlines after he dived into an icy pond and rescued an old man and his dog. His brave action, given his young age and the weather conditions, is nothing sort of extraordinary.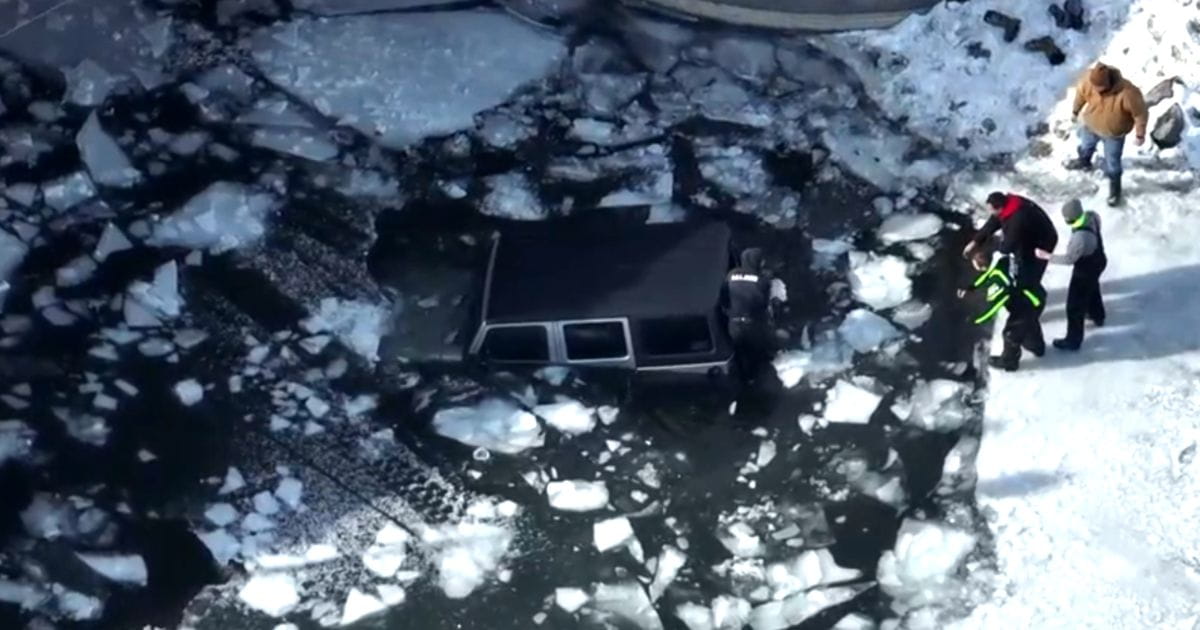 On Feb 4, 17-year-old, Salmon was ice-fishing and watching a snowmobile race, when he noticed a Jeep plunged into the frozen pond. The 83-year-old driver, Thomas Lee, and his pooch Cooper had skidded off the road, into the pond.
As soon as Salmon saw the vehicle going down under the ice, he jumped in and took action. The young teen was also assisted by four others who were there with him.
The teenager called 911 and also got the dog out of the car first, by smashing one of the windows with his knife. Meanwhile, Lee was rescued by the joint efforts of the teenager and others who have gathered at the scene. The entire rescue effort was captured by a drone.
According to Dickinson County Sheriff's Office, "The driver was transported to [a hospital] and is doing well,"."The dog was dried out and is doing well."
Lee expressed his gratitude saying, "I want to thank the people who helped and the store that took the dog in and dried him off."
For the teenager, this was his first time involving in such an incident. He said, "I'm happy that he was OK and the dog was OK," the teen said. "It was just crazy at the time. I've never done anything like that."