Police officers and the community rallied together to save a man trapped in a grain silo.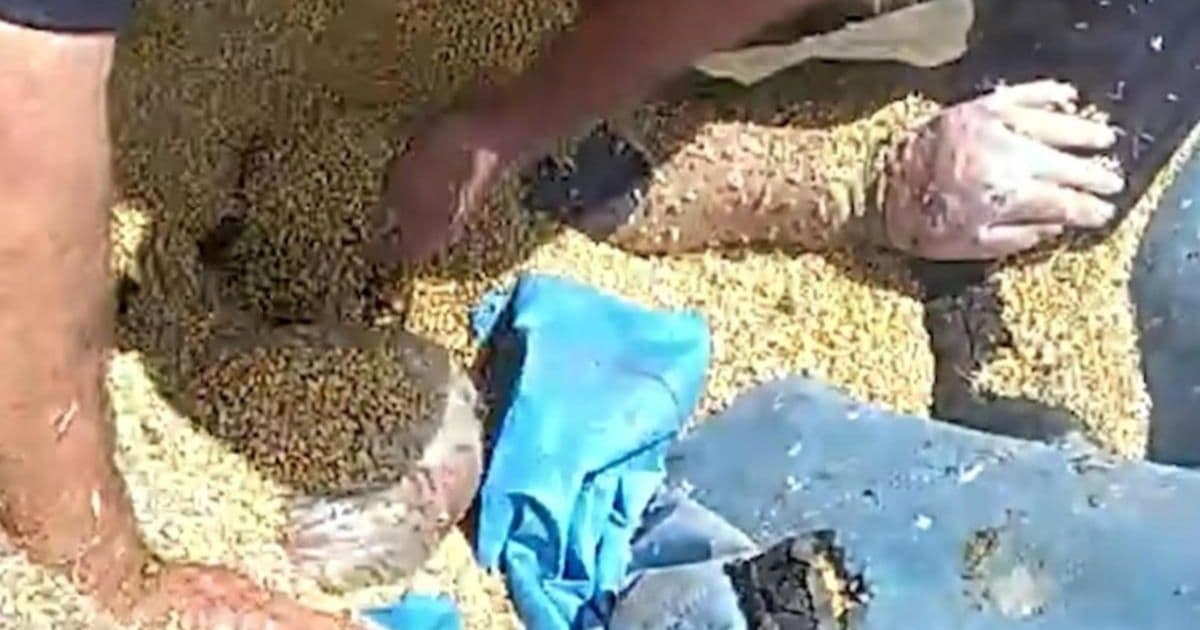 In a small town in outback Queensland, Australia, a 78-year-old man named John found himself in a life-threatening situation. He became trapped in a mountain of grain inside a silo, with only his head visible above the suffocating sea of kernels. It was a dire predicament that called for immediate action.
The dramatic scene that unfolded that day was captured on video, showcasing the frantic efforts of not only the officers but also paramedics and residents. They worked tirelessly, digging and collaborating to free John from his perilous confinement.
People from the local area came to the aid of their fellow resident in a time of need. Some even closed their businesses to lend a hand.
Among the heroes on the scene were Sergeant Wylie Steel and Senior Constable Callam Moriarty, whose quick thinking played a pivotal role in saving John's life.
To rescue John, they ingeniously used a piece of pipe to create a lifeline, allowing him to breathe while the painstaking process of freeing him from the silo continued. The rescue was a race against time, and the video footage shows the tension and determination in the air as rescuers cut a hole in the side of the silo, causing the grain to spill out and eventually liberating John from his harrowing predicament.
Senior Constable Moriarty expressed gratitude for the close-knit community that came together in their time of need.
The officers received well-deserved recognition for their extraordinary efforts. They were honored at the QBANK Everyday Hero Awards in Brisbane, where they were presented with the Working Together award.
Watch the dramatic rescue video below.