It was a heartwarming moment at Fort Bragg in North Carolina, as the family of fallen soldier Chris Harris welcomed their newborn baby into the world. To honor Chris and his service, the family arranged for a special photoshoot with the soldiers of the Army's Devil Brigade, with whom Chris had served.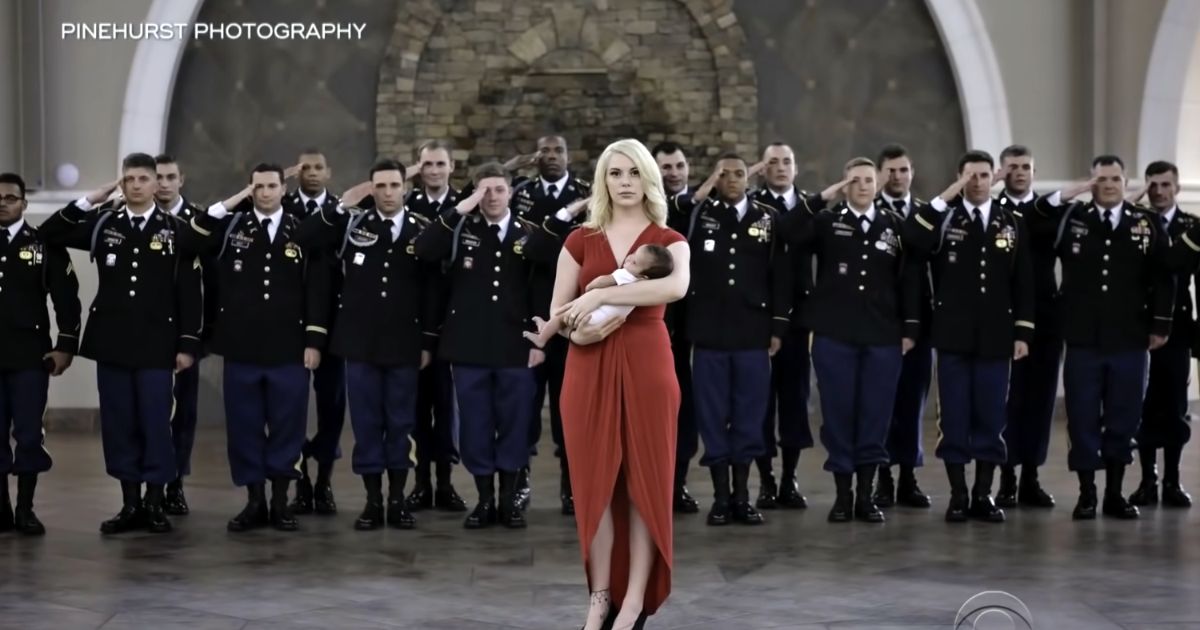 The photos, captured by military photographer Hilda Clayton, show the newborn nestled in the arms of the soldiers, surrounded by the American flag and the brigade's insignia. The images are a poignant reminder of the sacrifices made by soldiers and their families and the bond that exists between them.
Chris's wife, Taylor Harris, said the photo shoot was a way to honor her husband's memory and include him in the special moment of their baby's arrival. "It was an emotional and beautiful experience," she said. "I know Chris would be so proud."
The Devil Brigade also shared the photos on their Facebook page, along with a message of support for the Harris family. "We will always remember and honor the sacrifice of our fallen brother, Chris Harris," the post read. "His family is forever a part of our Devil Brigade family."
The Harris family's baby photo shoot is a heartwarming reminder of the sacrifices made by our service members and their families, and the bonds that tie them together even in the face of loss. It's a fitting tribute to Chris Harris and all the brave men and women who have served our country.