A revival that broke out in Asbury University, Wilmore, Kentucky, on Feb 8, has captured the attention of people all over the world. What started as a regular chapel service turned into a 10-day-long event filled with singing, praying, and preaching led by the Holy Spirit. Tens of thousands of people flocked to the small town to experience the movement, coming from as far as Singapore and Ireland.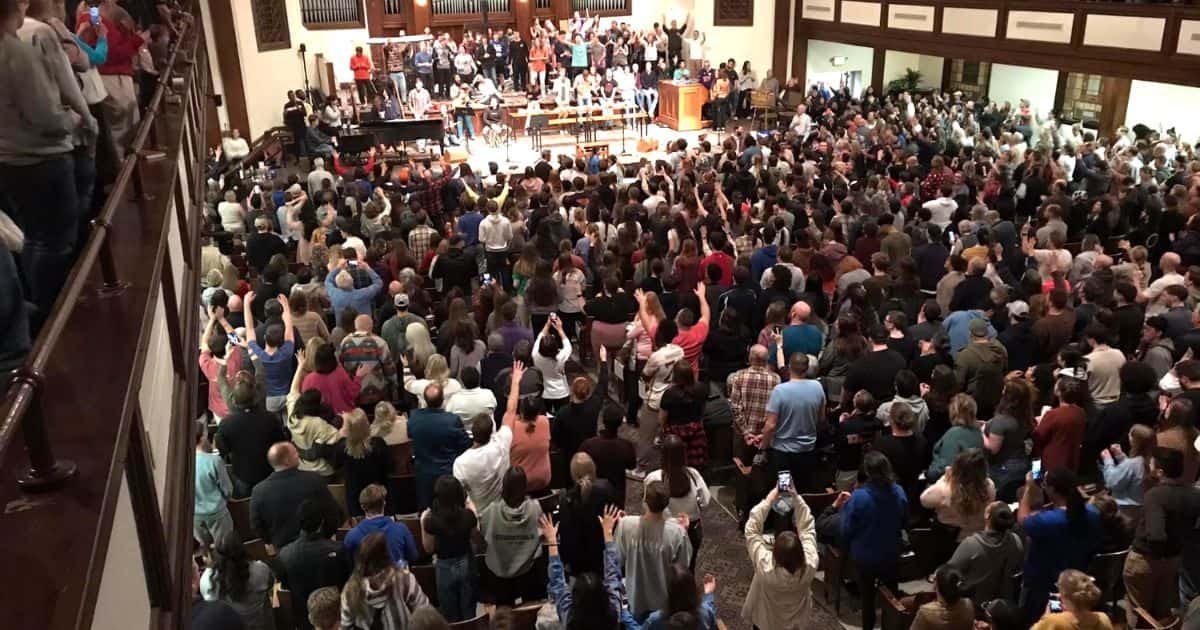 The revival has sparked similar spiritual movements in other campuses across the country, including Cedarville University in Ohio, Samford University in Birmingham, Alabama, Lee University in Cleveland, Tennessee, and Belmont University in Nashville.
Kevin Brown, President of Asbury University said. "….whether you call this a revival, a renewal, an awakening or an outpouring, what we have experienced on our campus is unlike anything I have ever seen in my life." The president said he has observed "radical humility, compassion, honesty, confession, and life-altering commitments. It has been a beautiful picture of what scripture refers to as the fruit of the spirit: love, joy, peace. patience, kindness, generosity, faithfulness, gentleness, self-control."
The university students shared incredible testimonies of God's greatness, reporting freedom from loneliness and sin.
David Legge, from Ireland, who is a Bible teacher drove 9 hours to take part in the revival. "There were no celebrity praise leaders. There were no famous names giving addresses," Legge said. "There was nothing for people to go there to other than the presence of God and what they felt God was doing in this space,"Legge said.
WATCH: Asbury Revival Worship
Similar spiritual movements have taken place at Asbury in 1905, 1950, and 1958. A revival broke out at what was then Asbury College on February 3, 1970. That one too started at a chapel service in the morning and went for weeks, nonstop, for 185 hours.
According to Abby Laub, director of communications at Asbur University, 'Gen Z is spiritually hungry'.
"If you look at the world, and you look at what is going on and what Gen Z is facing, I just think they are absolutely desperate for something other than what the world is giving them right now," Laub said, adding that Gen Z has suffered much during the past few years", she told.
The President of the University was quick to give glory to God, he said 'This is not a Hughes Auditorium thing. This is not an Asbury thing. This is a kingdom thing."
The final public evening service was held on Sunday at 7:30 p.m. According to a new schedule, public worship will continue in the afternoons through Wednesday, Feb. 22, at 2 p.m. each day.
WATCH: Asbury Revival Attendees Reactions