A man who almost lost everything in a flood in Australia says he realized life is much more than just material things.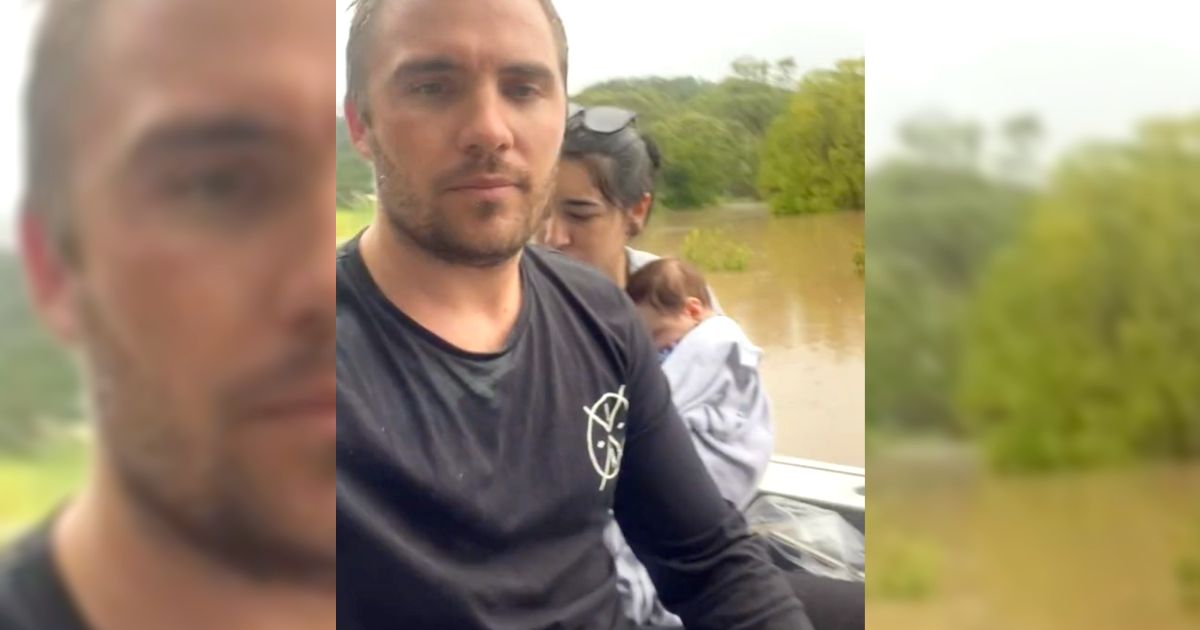 29-year-old Josh said it was "almost as if it's one of the best things" to an Australian news outlet.
The dad said that the incident has given him a positive outlook on life, "It has completely changed the way I live, and in a weird way," he said.
The new dad said that before the flooding he was a very materialistic person but losing his possessions and the ordeal they faced has changed his heart completely.
Speaking candidly to the outlet he said, "I wanted to have nice cars, and nice things, but now it's just completely changed the way I live," he said. "Now I see it as what I have now is all that I need."
Now, there's nothing wrong with having all these nice things in life but letting it control you and making you want more and more things is the problem.
Josh added, "It's just completely changed my perspective on what I want in life. I don't need the best things and the best of everything anymore, I just want to live a happy minimal life."
Josh's family including his 9-week old baby were all at home in Murwillumbah, Australia, earlier this year when the devastating floodwaters started rising.
They had to make several calls to the emergency services who sent a boat to rescue them. The family lost most of their belongings and jumped onto the boat with just the clothes on the back and their dog.
Josh's video of them safely sailing on the boat is going viral after he posted it to TikTok.
Let us pray a prayer of protection over us:
Father God, I want to live in the shadow of Your wings. When life is hard, and I don't know what to do, help me remember that You are with me and that I am never alone. I cannot live without You. I cannot face tomorrow without the promise of Your presence. Today I choose to walk and live under the protection of You, In Jesus' name. Amen.