An Australian farmer was caught on camera celebrating the moment when it rained in Australia.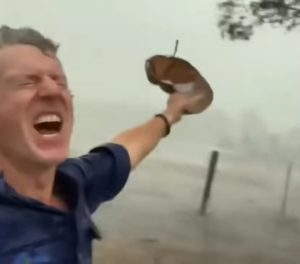 Dr Scott who is also a farmer on Kangaroo Island where the fire and drought wrecked havoc on his farm.
The farm was completely burnt and there was no vegetation there, he along with volunteers were able to rescue a Kangaroo and her baby.
Volunteers put some water at the bottom of the tree which had some vegetation which would help the Kangaroo survive there for a week, but would need to be rescued if conditions did not improve.
But God is good and it poured in New South Wales after months, and the farmer can be seen shouting ecstatically as it rained on his drought-stricken farm.
Australia has seen an extended three-year drought, which is one of the causes of the devastating wildfires in the country's east coast.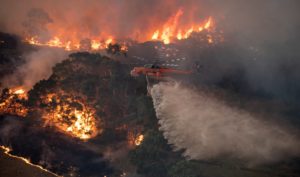 The downpour helped put out 32 bushfires in New South Wales, bringing down the number of fires from 120 to 88.
We thanks God for the much needed downpour in Australia and the relief it has brought to the people and the animals.