In an emotional episode of a social experiment show titled "What Would You Do?", kind strangers offer their sympathies and show love for an elderly man who lost his best friend.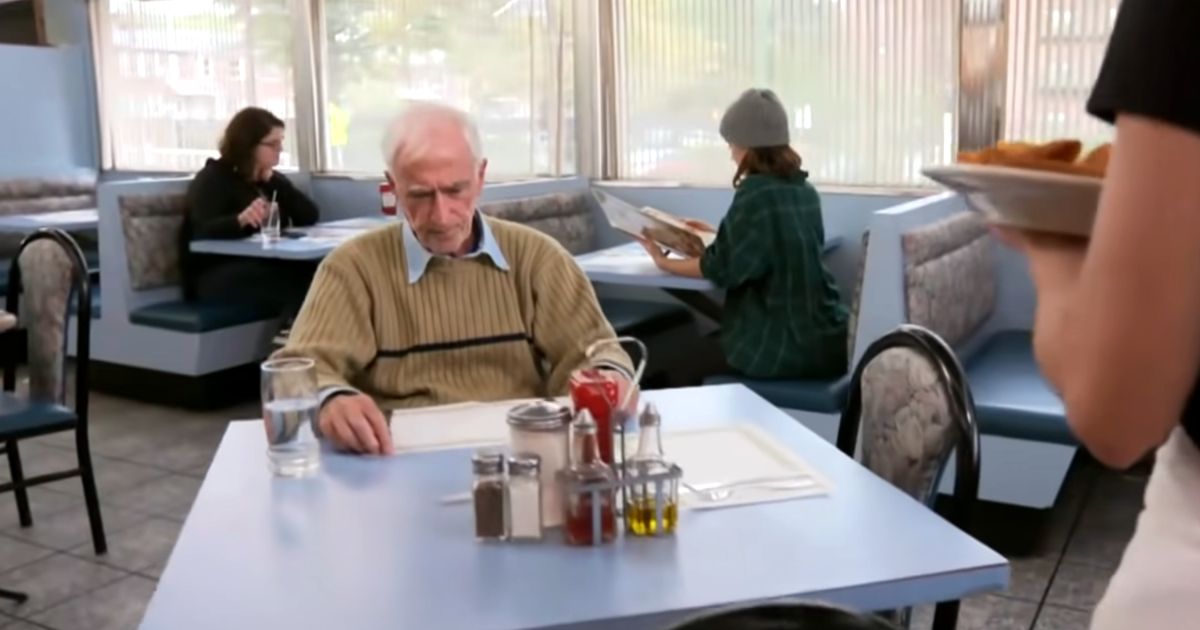 The show by ABC studios explores the varying reactions of individuals when confronted with staged situations that concern moral or ethical issues with the help of hidden cameras.
In this particular episode, the team sets up the experiment in Miss America diner in Jersey City, New Jersey. An elderly actor, Stu, seats at a table in the middle of the diner and strikes up a conversation with the waitress who is also an actress, about a fictional friend, Bob with whom he had been friends since 1969.
The waitress, Kara asked Stu if Bob was joining him and was told that, his best friend was not coming as he had passed away recently and that he was eating alone that day. The waitress offers her sympathies and Stu is visibly emotional with tears in his eyes.
All the while, people in the other booths overhear this sad story of Stu and his friend Bob. Their heartwarming reactions which were full of love and kindness made the video all the more wholesome and showed that there are men and women out there who are loving, considerate, and supportive of others, especially when they are going through a tough time.
Several people who overheard the sad story strike up a conversation with him and offer their heartwarming sympathies. A lady offered some bold advice that Stu should avoid going to places that reminded him of Bob so that the pain of losing his friend will not be overwhelming for him.
While one lady offered an invitation to Stu to join their senior group and meet new friends and says that he does not have to be alone and sad when there are lots of other people who would be happy to get to know him and be friends with.
Another woman comes up to him and gives Stu a hug. She sits down with him and shares her own story of how the loss of her dog affected her but then she began to observe the things around her and learns to appreciate them and take comfort in the company of nature. She said, "You only pass through the world once, so you make it good and do what you can," told Stu. "Then when you go, you leave such wonderful memories for the people you leave behind."
The genuine love and concern that the people showed for Stu set a beautiful example of loving your neighbor as yourself, especially when they are going through a hard time. It also gives hope that despite the negativity that is thrown around media about society going bad and people losing the sense of community, the world will never run out of good people and that we can always make the world better, starting by being kind to our fellow beings.