A video of a little girl mimicking and walking like her grandpa is putting a smile on faces across the world.
It seems the grandpa has a little mini-me.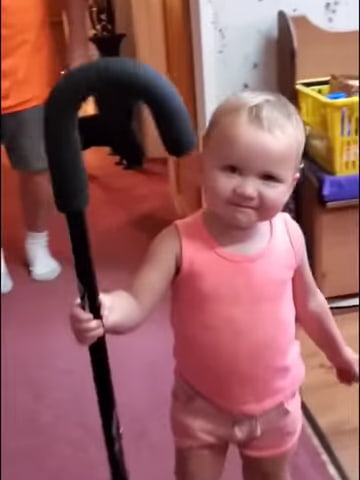 The video has been uploaded on social media and has got more than 2 million views and 10,000 comments.
One user commented on the video writing, "My grandkids used to do the same thing. Before I had to use my walker I used a cane and before that, I walked like a penguin according to the kids. They used to all walk like me then they would get my cane and imitate me. They were funny but cute!!"
Another person wrote, "Priceless – even to the leaning forward. Kids are such a joy."
Someone commented, "She sure does make her Grandpa happy!"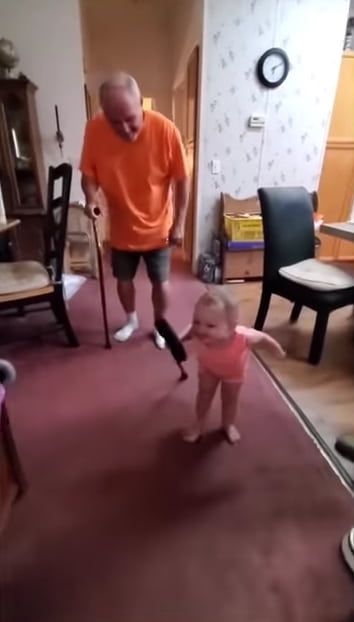 In the Bible, God tells us that children are a blessing and a gift. Their spirits are filled with innocence, joy, and laughter.
Psalm 127:3-5 "Children are a heritage from the LORD, offspring a reward from him. 4 Like arrows in the hands of a warrior are children born in one's youth. Blessed is the man whose quiver is full of them. They will not be put to shame when they contend with their opponents in court."
This video has brought a lot of smiles to people's faces everywhere because of its sheer cuteness.
Watch: Toddler Imitates Grandpa In The Cutest Way