A young teen in San Jose, California dressed in a Batman costume is providing much-needed succor to the city's growing homeless population.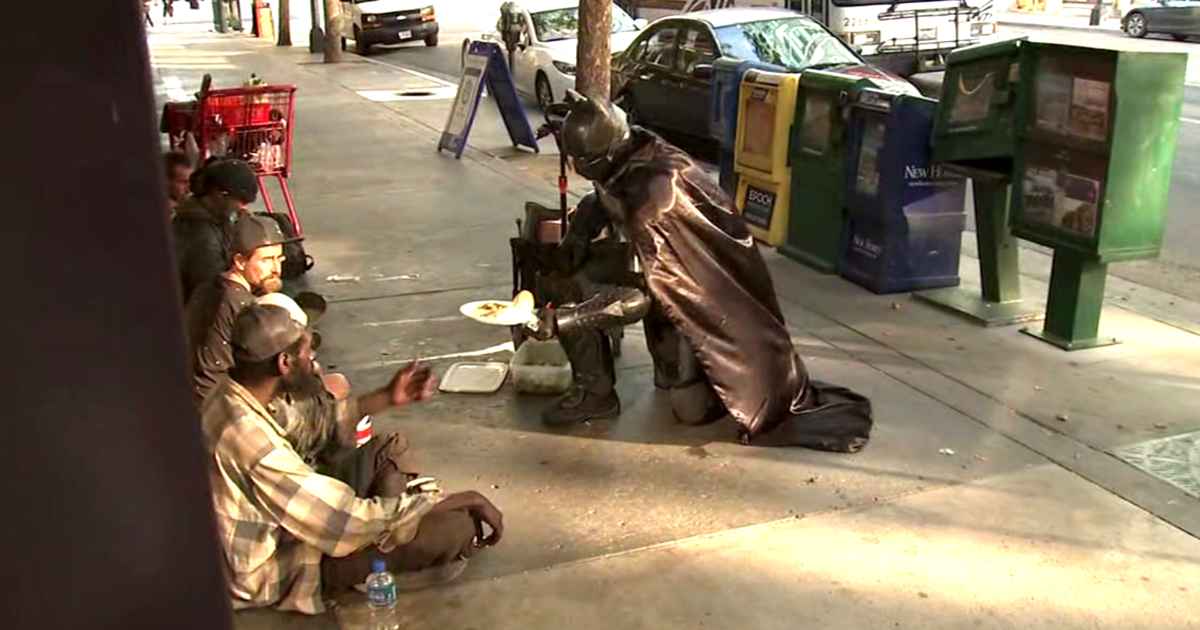 The 19-year-old is feeding the homeless, "People will notice me and then they'll see what I'm doing," the teen said. "And then they'll notice the problem." He is on a mission to connect with the homeless after he began last summer.
Known as "Batman of San Jose," by the people living on the streets, his arrival means that they will have food to eat. He walks dressed in Batman costume and pulls a wagon filled with food, water and other tools behind him.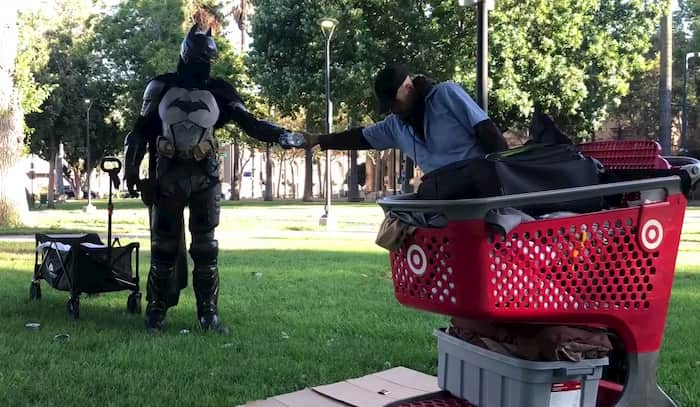 "I get food a couple times a week from this guy," homeless resident, Justin Turner said. "I don't even know how he does it." The unnamed teen has used mainly his own money to purchase supplies, but seeing what he does for the homeless has caused many to reach out and contribute.
He modestly adds that it doesn't take much to purchase food and water for the homeless, and that was why he has been able to carry on the effort alone for so long.
As he was walking along the area, one homeless man named Turner said, "This is my first meal of the day," Turner said. "I've already gone through the $189 in food stamps I have, and it's 12 days early."
Besides food, the teen also offers a friendly exchange. "Food, water, clothing- these are all very temporary things," he said. "Batman of San Jose" said he's learned living on the streets has the potential to dehumanize someone. "Sometimes a conversation is more than enough to help," he shared. "Just because you know, you feel human again."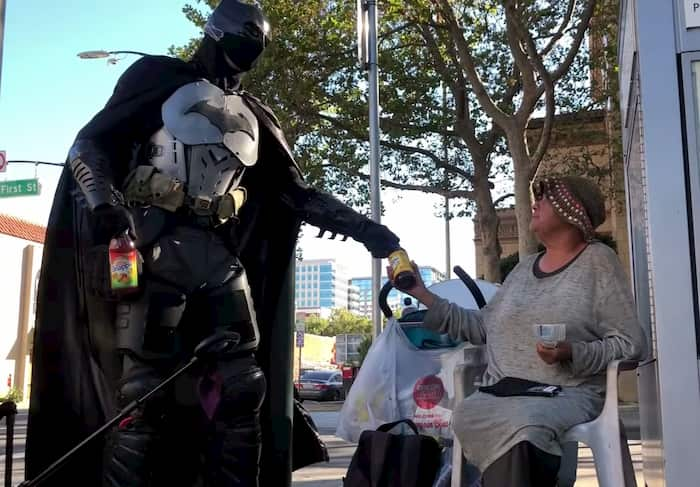 The teen said he's gone out almost every day in the last three weeks, visiting a number of homeless encampments, parks and trails where many homeless people live. "If I don't continue going, then I don't know if these people will be seen and represented as they should be," he said. "So, I put as much time and effort into it as I can."
This teen is doing so much without bringing any attention to himself. Homelessness is a crisis affecting more than 6,000 people in the city and many more in the country. What an inspiration this young teen is to all of us, share this story if you feel inspired, and want more people to know about "Batman of San Jose."