Five-year-old Luke Tillman, from Grand Blanc, Michigan went viral after a video of him baptizing his toys in the bathtub was shared on the internet. He was then invited to appear at the Jennifer Hudson show, where he was seen all fired up about preaching and showed great love, for the Lord.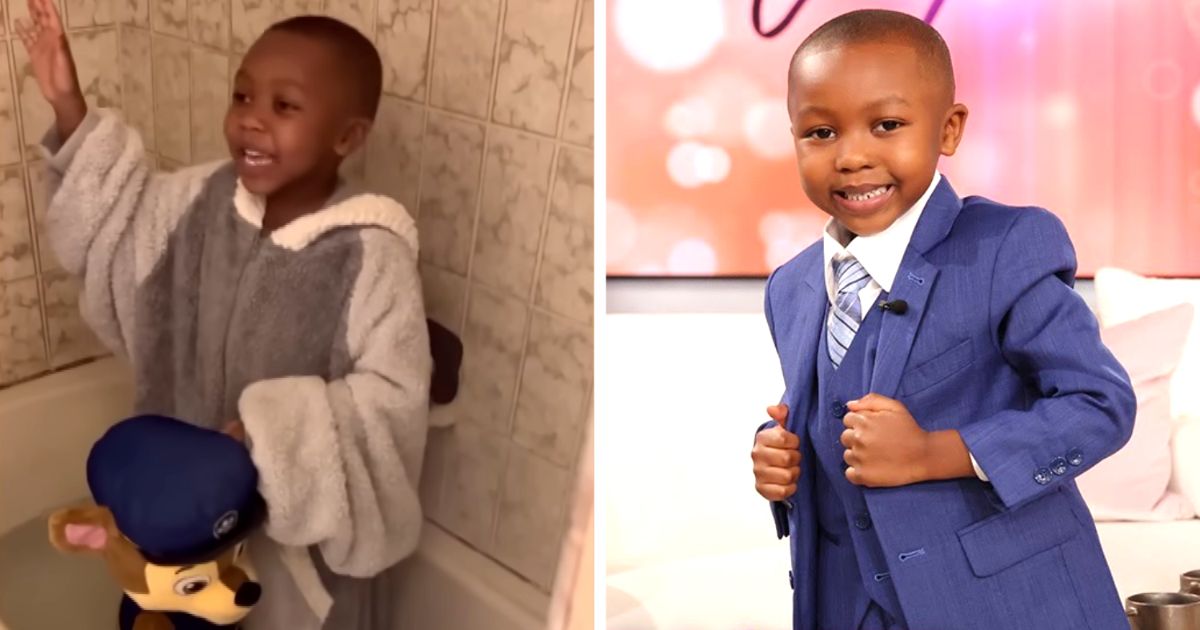 A son who is proud of his father
Son of a preacher, Luke was baptized when he was 4 years old and had been preaching since he was 2 years old. Young as he is, there is no lack of energy and enthusiasm in the boy as he shares his aspiration of becoming a preacher just like his dad and proudly declared that he would be a pastor when he grows up.
"I have been watching him. I am serious. I want to be just like him when I grow up", Luke said.
The proud father could not have been more glad to hear his son saying that he was his inspiration and says that it has been a great blessing to see his son wanting to follow in his footsteps. He also pointed out that, at five years old, his son had preached to 20 million people in a week, which was more than he had, in 20 years.
The budding pastor also led a worship session, singing the song from the viral video, together with Jennifer, joined by his parents, even as the audience joins in clapping their hands and giving God the praise.
"You have lifted us all up, you have an amazing calling all your life, okay! So you keep doing what you're doing okay and walking to God's will", Jennifer encouraged Luke and he responded, "I'd never forget it. It is about God."
He was also given a surprise gift basket of 'Paw Patrol' toys, which he says, is definitely gonna get baptized by him.
The young preacher also shared his favorite Bible verse from John 3:16 and lifted up the crowd with a fiery delivery of the scriptures. We could not help but see the Hand of God upon Him and pray that he will be of great use to the Lord.