Three years ago in April 2019, a harrowing incident took place in the Mall of America in Bloomington, Minnesota. A mother and a son had just completed a parent-teacher conference day and were looking for a way to "celebrate" when a stranger approached them. What happened next changed their lives forever.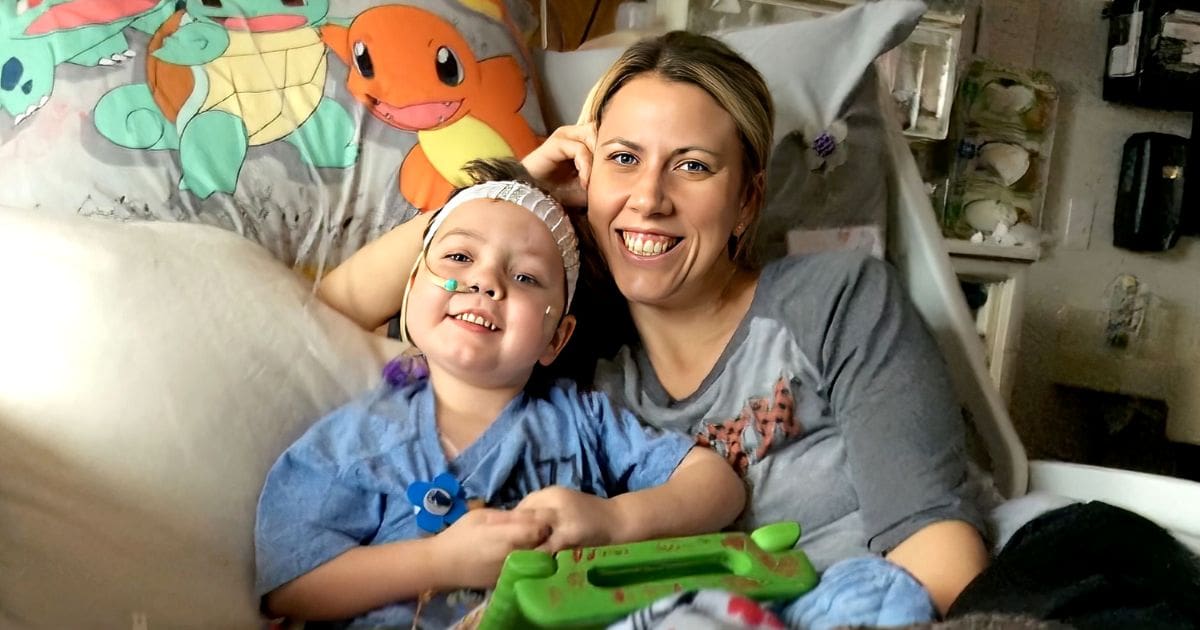 Kari Hoffman and her son Landon, then 5 years old, were just entering the mall when she had a weird feeling that something was about to go wrong. So she prayed for God's protection over herself and her son. The stranger who approached them quickly grabbed her son and threw him off the three-story balcony.
"A stranger came up and was whispering to these two little boys. It happened in the blink of an eye. He snatched him and ran. And I was just frozen," shared Kari. "It happened so fast. Then I screamed 'No!' after he was already thrown."
Terrified and speechless, Kari quickly ran downstairs to his son. Pleading with everyone she met to pray for Landon. Fortunately, some nurses who were present inside the mall rushed to check on the little boy and revived him. Landon was then carried immediately to a pediatric ICU. He had 2 broken arms, a broken leg, facial fractures, and a brain injury. And had to undergo emergency brain trauma surgery.
Recollecting the horrifying event, Kari said, she prayed to God for "complete healing and restoration."I believe that angels caught him because I prayed for angels coming in there."
After 4 months in the hospital, with his mom beside him and praying for his healing and journaling his recovery, Landon was finally able to go back home. And three years later, he has been completely healed and is enjoying his life as an active 8-year-old.
As for the man who threw Landon from the balcony, he has been identified as Emmanuel Aranda and was sentenced to 19 years in prison for the attack.
When most parents would find it difficult, Kari Hoffman said that she has forgiven the man who attempted to kill her son. Forgiveness is not a feeling she says, but a decision that has to be made. So she made the decision to remove the man who tried to kill her son from her mind. We know that she is truly a god-fearing and praying woman.
"I'm so thankful for breath, for life, for heartbeats. It's just…you take those things for granted until they almost get taken away from you," Kari said. "This is a miracle. He should not be here", she added.
We praise God for healing Landon and also give thanks to Him for answering the prayers of his mother. Their miraculous story shows us that God is watching over His children every day and has important lessons for us to learn in every circumstance of our lives. We are called to lean on Him and acknowledge him in all of our ways.